Request a Free Quote
Roof Cleaning Somerset and Roof Moss Removal Somerset
If you live in Somerset and your roof is covered in moss, dirt, grime we can be of help. We have a nationwide network of professional roof cleaning contractors that cover the whole of Somerset. They are able to provide free roof cleaning and roof moss removal quotes across most towns and villages in Somerset including Weston-Super-Mare, Frome, Glastonbury and Shepton Mallet. This means that affordable roof cleaning & moss removal services are now available to homeowners wherever they live.

The climate in Somerset varies throughout the year, from hot summers to warm wet winters. Most roofs, like any part of a home, have a habit of getting dirty. Damp roof tiles are very susceptible to the growth of moss and algae which can cause damage to a roof if left over a long period of time. Furthermore, most homeowners do not have the equipment or the desire to attempt roof cleaning. This means that employing the skills of a professional roof cleaner is the only option when roof cleaning moss removal is required.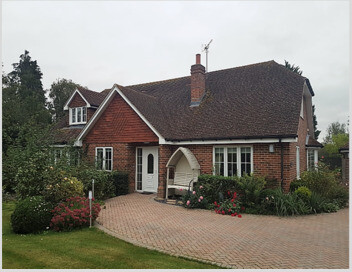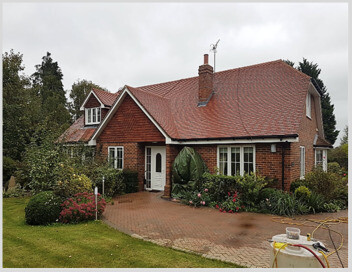 Look no further for a professional service that cleans and seals your roof tiles, making it look great and giving it the best chance of staying that way for many years to come. Furthermore, once your roof is clean, we apply a biocide which is effective, yet biodegradable to prevent further growths. For further protection, we recommend the option of sealer or coating which are specifically designed for use on roof tiles to give the best possible results.
Roof tile sealer can help prevent the growth of moss
Our roof tile sealer comes with 10 Year Guarantee and will help to protect the roof tiles from deterioration. The roof tile sealer will make roof tiles water resistant which in turn makes it harder for moss to grow on them. Damp roof tiles also contribute to higher energy bills due to the transference of heat from inside to out. Applying a roof tile sealer can help reduce energy bills by keeping the roof tiles dry and stop heat transference. Furthermore, it will protect and improve the appearance as well as creating an invisible barrier to prevent damp penetration.
Once the roof cleaning process has been carried out and the roof tiles have been left to dry the roof sealer offers further protection for the roof tiles without altering their appearance. A roof sealer provides high levels of water resistance, which in turn helps to keep the tiles free from the build-up of dirt and grime.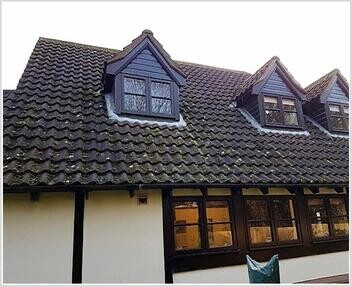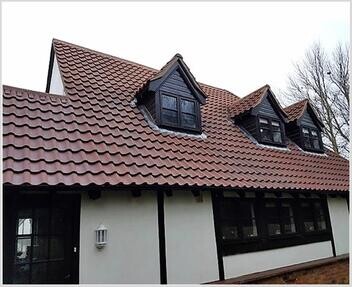 Roof Tile Painting with Climashield™
Some roof tiles can look old even after cleaning and other options may need to be considered such as roof tile painting. However, there is a solution which can make an old roof look like new for a total roof transformation. An application of a coloured roof coating like Climashield™ can be applied to turn an old looking roof into a new one. For complete peace of mind, Climashield™ also comes with a 10-year Guarantee. The durable roof coating restores the surface colour of concrete roof tiles giving them the appearance of a new roof. It also leaves the roof tiles water-resistant and protected from the harmful effects of UV light. Climashield™ Roof coatings also allow roof tiles to flex, expand and contract with changes in temperature, which helps to prevent cracking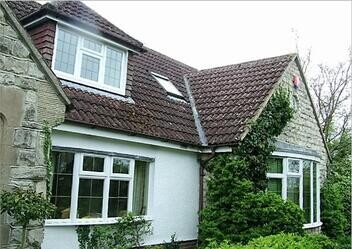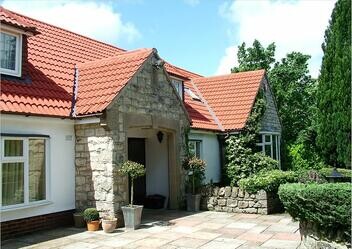 Please be wary of very cheap quotes for doing this kind of work! Ask the potential contractor which sealer or coating they are using, the quantity and how many coats they will apply. If that sounds good, check they do what they said they would do. We can provide FREE quotes for roof cleaning and sealing in Taunton, Crewkerne, Yeovil, Minehead and Bridgwater.
Roof repairs, including broken tile replacement, are all part of the service with us. We regularly re-seat unseated and misaligned tiles and re-bond loose ridge and hip tiles.
If you need a roof cleaning company in Somerset with experience that guarantees to use only quality products on your roof, please call us on 0800 849 9498 or fill in our online enquiry form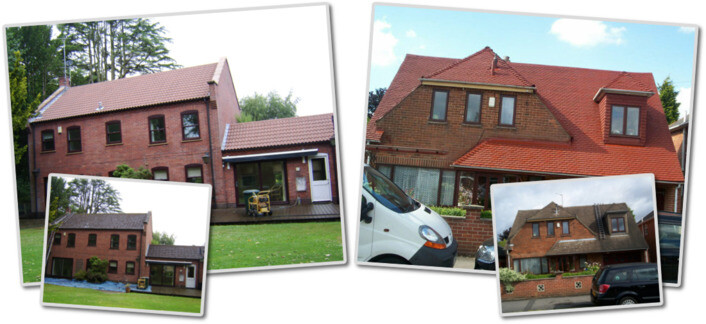 ---