Request a Free Quote
Biowash Non-Pressure Roof Cleaning
Roof Cleaning Buckinghamshire and Roof Moss Removal Buckinghamshire
If your roof is covered in moss we recommend our roof cleaning and roof moss removal service. The damp climate in the UK can create the perfect conditions for moss, algae and lichens to thrive on a roof. Not only does moss look unsightly but it can also cause other problems such as gutters and downpipes becoming blocked. In addition, the extra weight of wet moss can cause stress on the roof structure. What's more, during winter the freeze-thaw process may cause tiles to break. This can cause premature degradation and the appearance of your roof to deteriorate. Plus it could also cost you a substantial amount of money in roof repairs.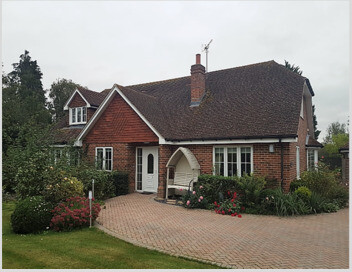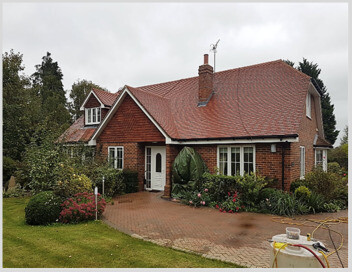 With a huge variety of housing stock in Buckinghamshire, ranging from the newer large town developments to historically appealing properties; many of these homes suffer from significant roof moss growth and algae spores. The moss and algae deteriorate the overall visual appeal as well as block gutter systems and make ground floor areas unsightly and slippery as clumps of moss lay on the floor.
Getting your roof cleaned can make a major difference to the aesthetic appeal to your home or business. Many property surveys nowadays soon pick up on the roof moss that can be layered quite thickly on your prospective home purchase, with a recommendation that the moss is cleaned from the roof tiles.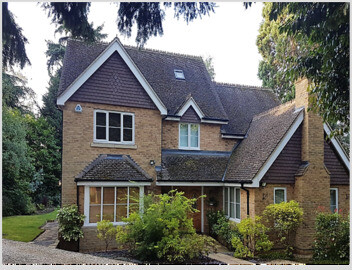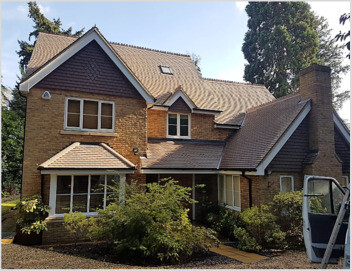 Professional Roof Cleaners
Smartseal UK's registered contractor directory deals only with long-established professional roof cleaning and roof coating companies. All contractors are self-employed locally based firms, who use the most up to date cleaning and coating methods available. Once your roof cleaning has been completed, any roof repairs identified are put right, with ridge tiles and valleys having eroded mortar replaced, along with any cracked or broken tiles replaced with locally sourced roof tiles.
Roof Tile Painting Buckinghamshire
Some roof tiles can look old even after cleaning and other options may need to be considered. When this happens, a clear roof sealer will not help as it will not change the appearance of roof tiles. However, there is a solution which can make an old roof look like new for a total roof transformation.

An application of a coloured roof coating like Climashield™ can be applied to turn an old looking roof into a new one. For complete peace of mind, Climashield™ also comes with a 10-year Guarantee. The durable roof coating restores the surface colour of concrete roof tiles giving them the appearance of a new roof. It also leaves the roof tiles water-resistant and protected from the harmful effects of UV light. Climashield™ Roof coatings also allow roof tiles to flex, expand and contract with changes in temperature, which helps to prevent cracking.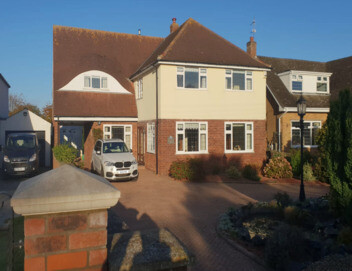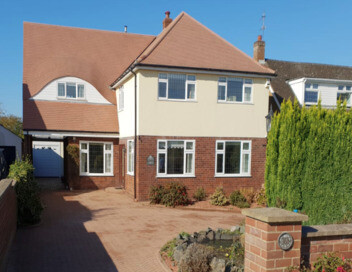 Roof Tile Sealer Buckinghamshire
We recommend, dependant on tile type, the application of either a clear, solvent free, impregnating sealer or a coloured coating that will reintroduce a superb depth of colour that looks entirely natural. If you have clay or slate tiles the clear impregnating sealer will keep the tiles protected from the elements and looking fresh and clean for years to come. If you have concrete tiles then you can still use the clear sealer to retain the look. Many homeowners opt to have either their roof painted to make the roof look like new again.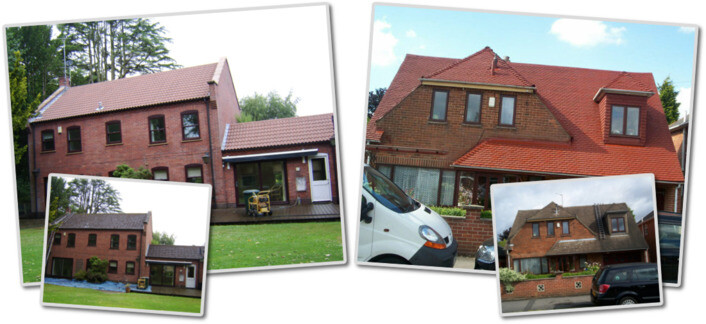 Our Climashield™ roof coating and the sealing product has been extensively tested achieving international accreditation and comes with a 10-year guarantee if applied by a Smartseal registered contractor.
If you are thinking about getting your roof cleaned, all roof moss removed, checked for roof repairs and then protected and made to look like new with a roof coating, please call us on 0800 849 9498 or complete our online enquiry form and we will organise a FREE roof survey for any property in Buckinghamshire, Newport Pagnell, Great Missenden or Buckingham.