Request a Free Quote
Roof Cleaning Bradford and Roof Moss Removal Bradford
We provide a roof cleaning and moss moval service in Bradford. The weather in Bradford, especially in the winter can be particularly damp and wet, this can result in rapid moss growth on roof tiles which can look very unsightly. Smartseal have a network of contractors who are trained in the art of professional roof cleaning and moss removal. It is often beneficial to have your roof cleaned, as the streaks that are staining the roof are normally a bacteria called Gleocapsa Magma. These strains of algae, mould, mildew, lichens and moss, will over time, contribute to the ageing and breaking down of roofing materials, which can be costly to repair.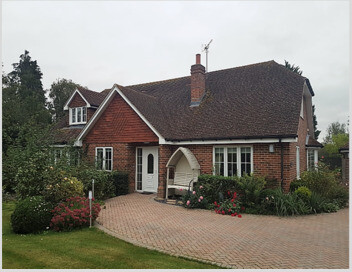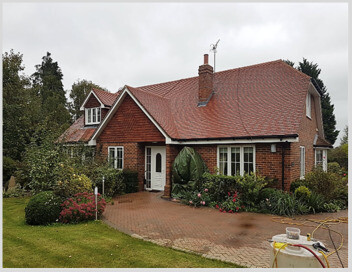 For a total transformation if you live in Bradford and would like your roof painted we recommend Smartseal's Climashield Roof Coating. It protects and makes an old roof look like new again. What's more, it restores the surface of concrete roof tiles giving them colour and the appearance of a brand new roof. Moreover, it will also protect from the harmful effects of UV light and leave it water resistant. Furthermore, it allows the roof tiles to breathe and flex and helps prevent them from cracking.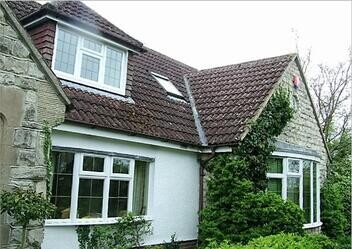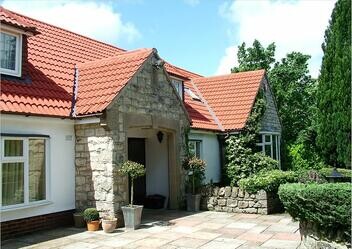 Roof Tile Painting Bradford
Roof coating or roof tile painting is just one area that can make a significant difference to the value of your home. If roof tiles are left too long without being looked after, they can detract from the look of a nice home. Roof tiles are very susceptible to continuous weathering and because of this, become more and more porous over time. As a result, this creates the ideal conditions for the growth of moss and lichens on roof tiles. Roof tiles which may have looked great to start with can begin to look very tired and grubby. Most people just accept that their roof will look dirty and are not aware of the options to create a better-looking roof.
Replacing a roof is not always an option due to the expense and this is generally only required when a roof is damaged beyond repair. Roof coating or roof tile painting as some people call it is a much cheaper and more cost-effective alternative than replacing a roof. Roof coating is also a much quicker solution as it will only take a couple of days.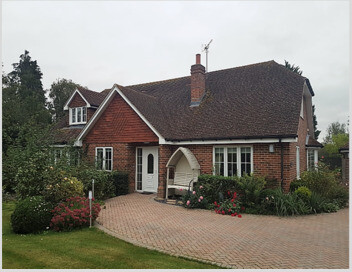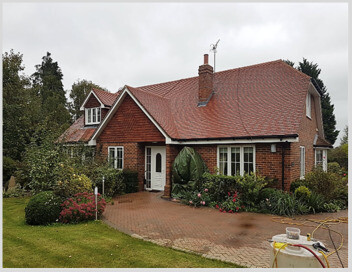 Roof Tile Sealing
Climashield™ Clear Sealer with a 10 Year Guarantee will help to protect the roof tiles from deterioration. Furthermore, it's a cost-effective solution compared to the expense of a replacement of a roof. Damp roof tiles also contribute to higher energy bills so this can help reduce energy bills by keeping the roof tiles dry. What's more, it will protect and improve the appearance of the roof as well as creating an invisible barrier to prevent damp penetration.
Due to the very high levels of water resistance, Climashield™ Roof Sealer provides protection against dirt, moss, algae and grime. Using advanced surface impregnation it seals porous surfaces without altering the appearance. Furthermore, once sealed the tiles will also be protected against harsh weather conditions.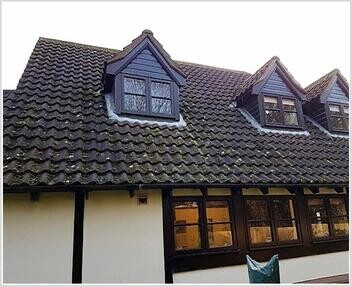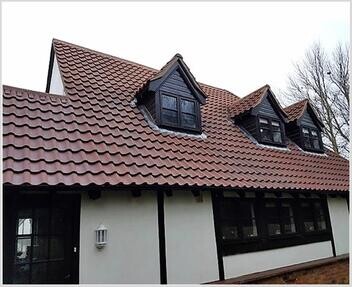 As you would expect from a city that has grown so rapidly, Bradford is home to properties of every shape, size, age and condition. One thing many of the houses have in common is dirty roofs! Smartseal have a network of professional roof cleaners who are experts moss removal and cleaning the roof and applying a biocide treatment to inhibit future growth. There is also the option of additional protection to your roof, after cleaning by applying a protective sealer making the tiles water resistant. By having a protective sealer it is much harder for moss or algae to grow, as the tiles stay drier and for longer.
Moss removal and maintenance of your roof will increase its kerb appeal and longevity. If you live in Bradford, have a residential or commercial property and would like a no obligation FREE Quote for roof cleaning and moss removal, just call us 0800 849 9498 or make an enquiry online.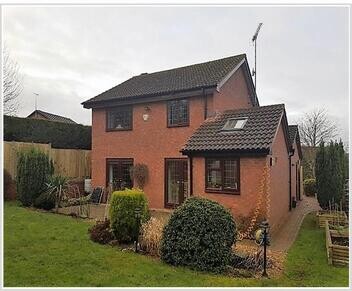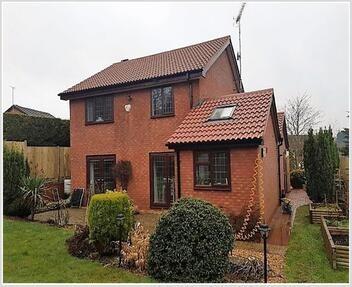 We also provide a wall and render cleaning service click here for more information.
Bradford's story is a phenomenal one, In 1801 it was originally a part of The West Riding of Yorkshire and classified as a small rural market town with a population of just 6393. Over the following decades, It rose to prominence as an international centre of textile manufacture. During the Industrial Revolution, it rapidly became a boomtown and was known as the wool capital of the world. Today, amazingly Bradford has a population of around 534,300 and is the fifth largest metropolitan district in England.