Request a Free Quote
Biowash Non-Pressure Roof Cleaning
Roof Cleaning Cornwall and Roof Moss Removal Cornwall
Homes in Cornwall take a considerable battering from the weather during the year, often experiencing the wide extremes from freezing temperatures and associated snow through to heavy rain and blazing sunshine. Any roof structure, therefore, needs to be well maintained and looked after. The growth of moss and algae on your roof looks unsightly and excessive moss growth can lead to issues with blocked and over-flowing guttering leading to water ingress as well as getting into and under the tiles lifting them and making the gaps susceptible to wind and water damage. However, help is at hand we provide a roof cleaning and roof moss removal service throughout the whole of Cornwall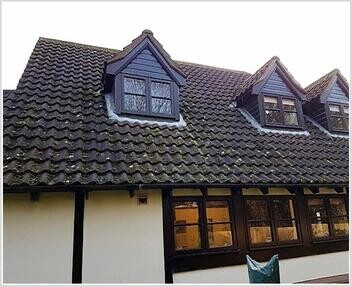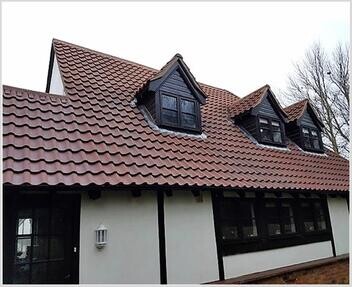 Roof cleaning improves the look of your home
A 'carpet' of green moss growing on a roof can look very unsightly and can also lead to many other problems if left unchecked. Moreover, gutters and downpipes can become blocked and the extra weight of wet moss can cause stress on a roof structure. So during the winter months, the freeze and thaw process may cause roof tiles to break. This can result in premature degradation of your roof and it can start to look unsightly. Furthermore, if this is left to deteriorate further, it could cost you a substantial amount of money for roof repairs.

The good news is that our roof cleaning moss removal services are safe, effective and can be done very quickly for most homeowners. Additionally, the cost of roof cleaning is also within the budgets of most homeowners. It can also improve the look and can add value to a property.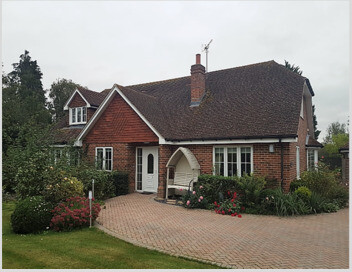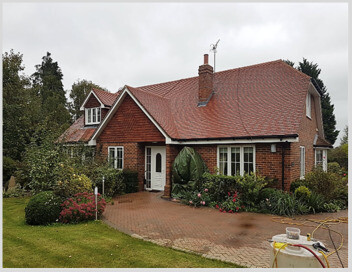 Roof Cleaning and moss removal on residential, commercial and industrial roofs in Cornwall is something we can help with. Having your roof cleaned is a sensible cost-effective remedy to maintain the lifespan of your roof. Many people think they need a new roof but in most cases they do not they just need it cleaned and treated. Roof cleaning and restoration is Fast, Effective and Affordable and a lot less expensive than a replacement roof.
How is roof cleaning carried out?
In most cases, your roof tiles will be pressure cleaned using specialist roof cleaning equipment. This is usually done over the course of a day for most domestic properties. We also try to ensure that there is as little disturbance as possible to you and your neighbours. The in-depth roof cleaning process will remove all moss, algae, lichen and any other dirt residue that has accumulated over the years. Throughout the roof moss removal process, we will ensure that any downpipes are protected, with the gutters thoroughly cleared out and left clean once we have finished. Furthermore, all adjacent areas are covered with sheeting or tarpaulin for protection any rubbish is removed to ensure the property is left clean and tidy.
If you are looking for a professional roof cleaning service then look no further, our registered contractors ensure a high standard of roof cleaning work is maintained, all are local self-employed contractors who understand the complexities of working on both new and aged roof tiles. They can certainly help with any moss removal issues in homes in Newquay, St Ives and St. Austell.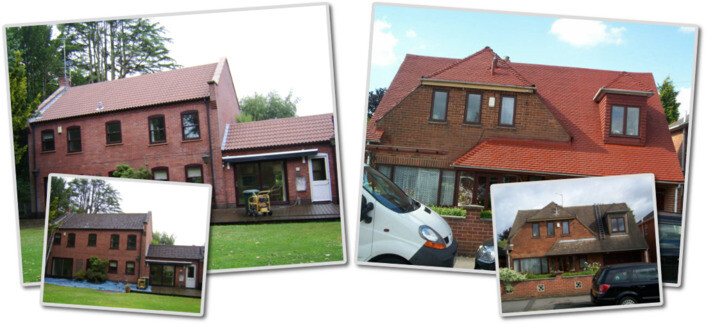 For a FREE quote and roof cleaning survey in Truro, Falmouth, Padstow, Newquay, Fowey, Penzance or anywhere in Cornwall please phone 0800 849 9498 or click HERE to complete the enquiry form.