Request a Free Quote
Biowash Non-Pressure Roof Cleaning
Roof Cleaning Essex and Roof Moss Removal Essex
Is your roof in need of some attention, does it has a lot of moss and is looking very dirty? If the answer is yes then you require our roof cleaning and restoration service. We offer a roof cleaning, roof moss removal, roof repair and roof protective service to restore and transform any roof in Essex and surrounding areas. We provide a roof cleaning service and roof moss removal in Colchester, Brentwood and Chelmsford to Southend, Clacton-on-Sea, Basildon and Canvey Island.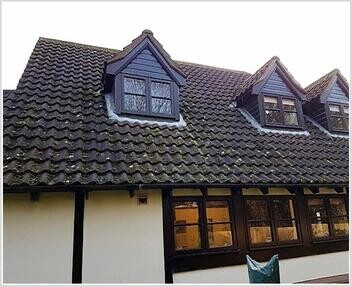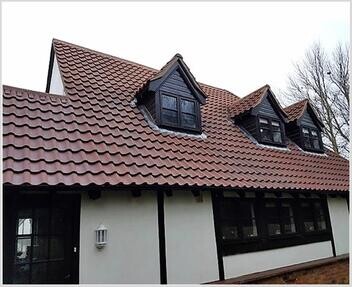 Why is there moss on my roof?
Organisms and bacteria are on many roofs because of the damp climate in the UK. However, there is good news we can safely and effectively get rid of this rooftop menace in Essex. The first step is to clean your roof thoroughly with specialist equipment. After the roof has been cleaned, we then treat it with Moss Clear Pro biocide. This is a high-grade microbiological biocide to impregnate the roof tiles and stop germination of the spores. In addition, inhibiting the regrowth of moss lichens and algae. Plus it remains active for approximately 3-4 years, we then advise regular maintenance treatments.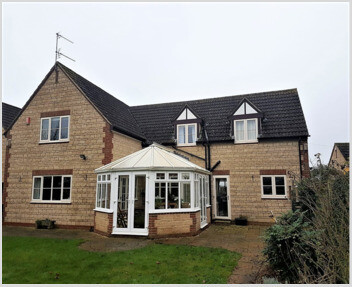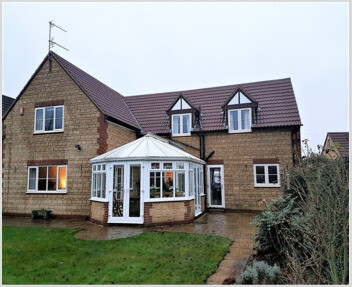 How do we clean roofs?
To begin with, all downpipes are disconnected or blocked to ensure no ingress of moss into the sub-surface drains. Furthermore, all sensitive areas are covered with tarpaulin sheeting. Moss killing and moss removal is vital at this stage. The roof cleaning process would then commence where our specialist roof cleaning equipment will remove years of contamination effectively and effortlessly. Roof moss, pollutants and grime will be cleaned off, restoring the look of the roof.

After roof cleaning, we will concentrate on any damaged areas that need attention and deal with any roof repairs that need to be carried out. Any loose mortar can be hacked out at this stage and re-pointed and we would address any damaged tiles and replace them.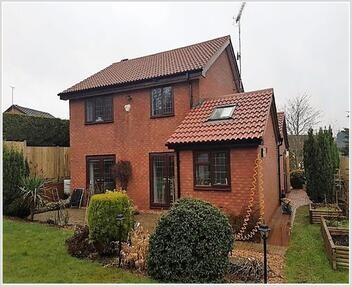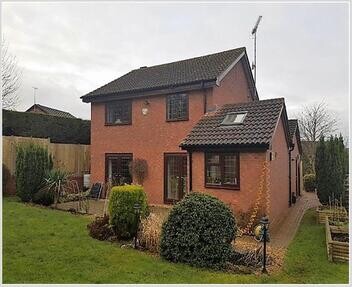 Climashield™ Protective Sealer
Once roof cleaning and roof repairs have been completed and the roof is dry, we would recommend the option of one of our protective weatherproofing sealers. The advantage of this is that the Smartseal roof sealer and the coating have been developed to repel the on-going problem of moss and weed growth and by applying these products, the roof is protected from further contamination for many years to come.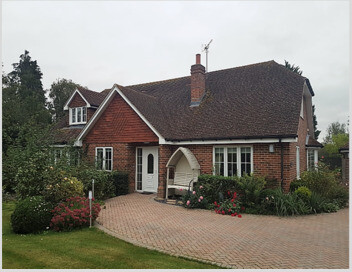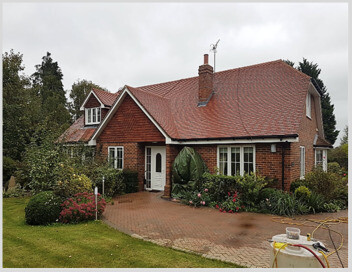 Climashield™ Clear Sealer with a 10 Year Guarantee will help to protect the roof tiles from deterioration. What's more, it is a cost-effective solution than the expensive replacement of a roof. Damp roof tiles also contribute to higher energy bills due to the transference of heat from inside to out. This can help reduce energy bills by keeping the roof tiles dry. Moreover, it will protect and improve the appearance as well as creating an invisible barrier to prevent damp penetration.
Due to the very high levels of water resistance, Climashield™ Roof Sealer provides protection against dirt and grime. Using advanced surface impregnation it seals porous surfaces without altering the natural appearance. What's more once sealed the tiles will be protected against harsh weather conditions.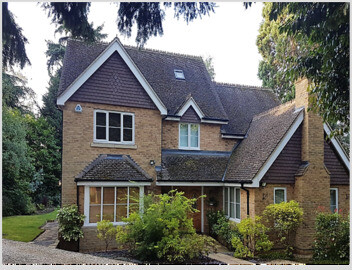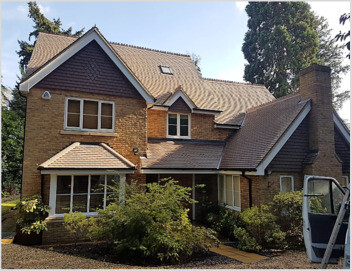 Climashield™ Roof Coating for painting roof tiles
Painting roof tiles with a high-quality roof coating like Climashield™ from Smartseal can give old roof tiles a total transformation. If roof tile painting is done by professionals it can make old roof tiles look like new again. However, the roof coating is only suitable for concrete roof tiles and cannot be used on slate, clay or terracotta tiles.

Having a roof tile paint applied can restore the surface colour of concrete roof tiles giving the impression of a new roof. In addition, the roof tile paint will protect the roof tiles from the harmful effects of UV light and leave it water resistant. Moreover, Climashield™ roof coating is specially formulated to allow the roof tiles to 'breathe' and flex which helps to prevent them from cracking.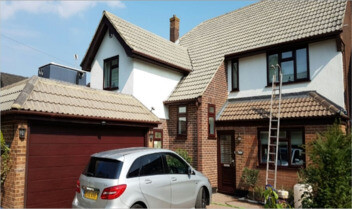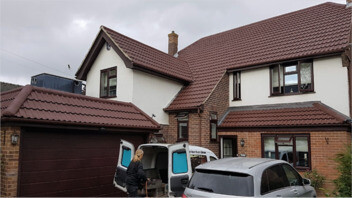 We have professional roof cleaning contractors who can provide free quotes wherever you live. In most instances, they will arrange a site visit and provide a free, no obligation quote. If you need a roof cleaning quote and cannot wait for a visit, they can on occasion give you a rough indication of the cost of roof cleaning using a search engine such as Google.

Are you looking for a roof cleaning service in Essex and live in Chelmsford, Colchester, Brentwood, Upminster or Canvey Island or Southend? If you would like a FREE quotation and survey for roof cleaning and sealing or coating, please call 0800 849 9498 or complete our online enquiry form.
We can also carry out roof cleaning in Hornchurch, Emerson Park, Maldon, Leigh-on-sea, Shoeburyness and Thorpe Bay.