Request a Free Quote
Roof Cleaning North London, and Roof Moss Removal North London
If your roof is covered in moss, dirt, grime and you want to know the cost of roof cleaning we can certainly help. We have a nationwide network of professional roof cleaning contractors that cover the whole of North London. They are able to provide free roof cleaning quotes across the whole of North London and beyond. This means that affordable roof cleaning moss removal services are now available to homeowners wherever they live.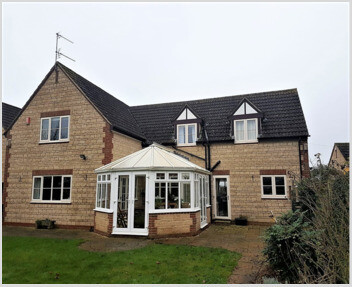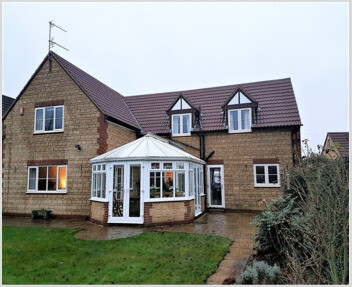 The climate in North London varies throughout the year from hot summers to warm wet winters. Damp roof tiles are susceptible to the growth of moss and algae which can cause damage to a roof if left over a long period. Furthermore, most homeowners do not have the equipment or the desire to attempt roof cleaning. This means that employing the skills of a professional roof cleaner is the best option when roof cleaning moss removal is required.
Much of the organisms on roofs in Enfield, Southgate, Edmonton & Tottenham are there because of the warm, moist environment a roof creates. These micro-organisms populate in an abundance growing so well that they begin to be noticeable to the human eye. The good news is that they can be safely removed. Our professional roof cleaners will deal with this rooftop menace in homes in St Albans, Finchley, Edgware & Golders Green. Aside from getting rid of the moss & algae proper maintenance of your roof will increase its longevity and a clean roof will keep your property value higher.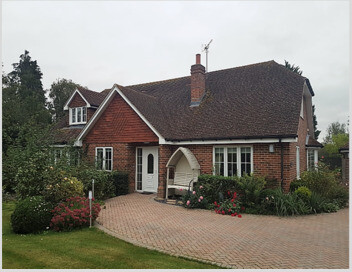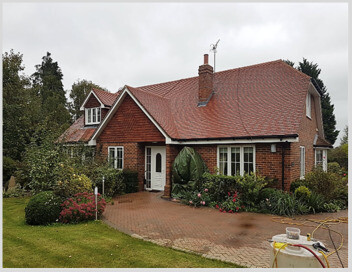 A build-up of moss on a roof not only looks unsightly but can cause the following problems:-
Gutters and downpipes can become partially or fully blocked
The additional weight of wet moss causes stresses on the roof and tiles
Freeze and thaw process of wet moss can cause tile breakages
Heat loss through constantly damp roof tiles
Transform & Protect Your Roof with Roof Tile Painting
Painting roof tiles with a high-quality roof coating like Climashield™ from Smartseal can give old roof tiles a total transformation. If roof tile painting is done by professionals it can make old roof tiles look like new again. Roof tile painting restores the surface colour of concrete roof tiles giving the impression of a new roof. In addition, the roof tile paint will protect the roof tiles from the harmful effects of UV light and leave it water resistant. Moreover, Climashield™ roof coating is specially formulated to allow the roof tiles to 'breathe' and flex which helps to prevent them from cracking.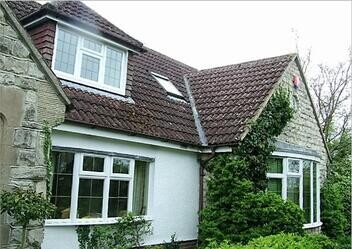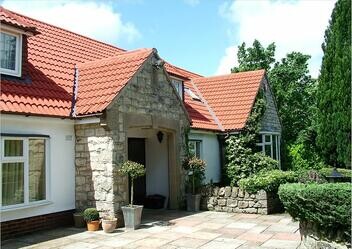 Roof Tile Sealing North London
Our clear roof tile sealer will help to protect porous roof tiles from deterioration. Concrete roof tiles, in particular, are susceptible to moss growth, so making them non-porous can certainly help. Furthermore, it is a much more cost-effective solution than the expensive replacement of a roof. In addition roof tile sealing can help reduce energy bills by keeping the roof tiles dry and preventing heat transference. Moreover, it will protect and improve the appearance of the roof as well as creating an invisible barrier thus preventing damp penetration.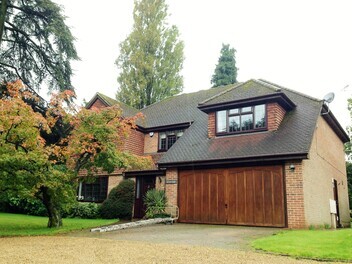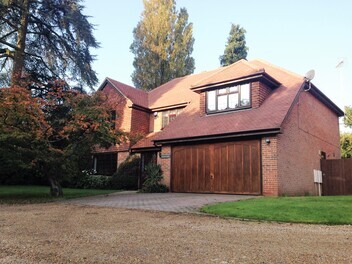 Our skilled professional roof cleaners in Barnet, Enfield & Haringey are equipped to remove moss, algae & lichens. We also provide a non-pressure roof cleaning service that is totally safe for slate, clay and metal roofs. The method we use destroys all of the undesirable elements staining the roof but because we do not utilise pressure the roof tiles remain completely intact.
Our roof cleaners in North London cover Enfield, Southgate, Finchley, Highgate, Hampstead, Willesden, Golders Green, Mill Hill, Edmonton, Wood Green, Islington and all areas in between, and will be pleased to provide a FREE no obligation quotation for any roof cleaning, moss removal, roof repairs or roof coating service, please call us on 0800 849 9498 or complete our enquiry form.