Request a Free Quote
Biowash Non-Pressure Roof Cleaning
Roof Cleaning Whistable and Roof Moss Removal Whistable
Whitstable and Herne Bay are both seaside towns on the coast of Kent. Whitstable is famous for oysters, which have been collected in the area since Roman times and are celebrated at the annual Whitstable Oyster Festival. Herne Bay's seafront is home to the world's first freestanding purpose-built Clock Tower which was built in 1837. Another interesting fact is from the late Victorian period until 1978, the town had the second-longest pier in the United Kingdom.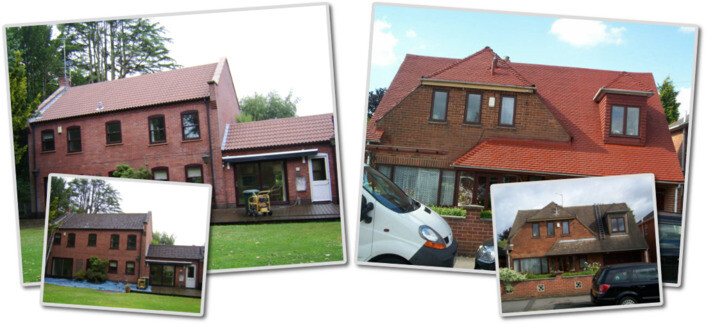 Many people ignore moss on a roof it simply because they think that it is just a cosmetic problem and can spoil the look of their home. However, the truth of the matter is that the moss on your roof can actually reduce its lifespan and can even be a health hazard. Moss removal and general roof cleaning is something most homeowners should look at very quickly once they start to have moss grow on the roof.
Fungi begin their life cycle as an airborne spore that settles on roofs in Whitstable and Herne Bay. The spores on the northern exposure of the roof stand a better chance of survival because that portion of the roof is the last part to dry. This in turn raises the humidity on the surface of the roof tile, thus creating a perfect feeding and breeding ground. While not all mould and algae pose a health danger, some are harmful, especially for older people, younger children and people who suffer from asthma and respiratory problems. The spores on your roof can get inside your home because they end up on the driveway and paths, and are easily tracked inside.
The good news is that the moss and dirt on your roof can be safely eradicated. Smartseal offer a professional roof cleaning, restoration and moss removal service that is fast safe and affordable.
Benefits of Roof Cleaning and Moss Removal:-
Improves the appearance of your home
Adds value to your property
Extends the life of your roof
Fast Safe and Affordable
You can be sure that our efficient roof cleaning and restoration service will remove roof moss, algae, and stains that have built up over the years. Your home will be totally transformed and the roof will look new again, moreover, your home's kerb appeal is greatly improved.
If you live in the Kent and would like a FREE no-obligation quote for roof cleaning and moss removal, in Whitstable or Herne Bay please call us on 0800 849 9498 or complete our online enquiry form.