Request a free quote
Biowash Non-Pressure Roof Cleaning
Roof Cleaning Stockton on Tees and Roof Moss Removal Stockton on Tees
If your roof is covered in moss, dirt, grime and you want to know the cost of roof cleaning we can certainly help. We have a nationwide network of professional roof cleaning contractors that cover the whole of the UK. They are able to provide free roof cleaning quotes across most towns and villages. This means that affordable roof cleaning moss removal services are now available to homeowners wherever they live.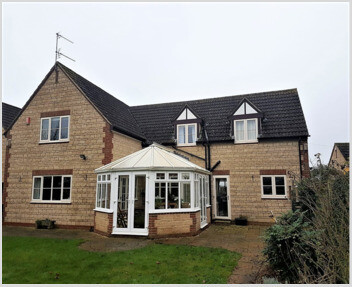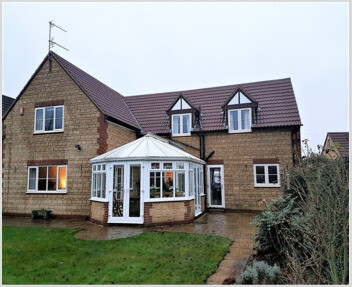 The climate across the UK varies throughout the year; from hot summers to warm wet winters and most roofs, like any part of a home, have a habit of getting dirty. Damp roof tiles are very susceptible to the growth of moss and algae which can cause damage to a roof if left over a long period. Furthermore, most homeowners do not have the equipment or the desire to attempt roof cleaning. This means that employing the skills of a professional roof cleaner is the only option when roof cleaning moss removal is required.
With many listed and very old properties and the ever-changing climatic conditions in the UK, it provides the perfect breeding grounds for the growth of moss on the roofs of residential and commercial properties in Stockton on Tees. Old roof tiles become more porous and over time with the freeze-thaw cycle of expansion and contraction leading to many porous roof tiles cracking over time and roof repairs that can become costly.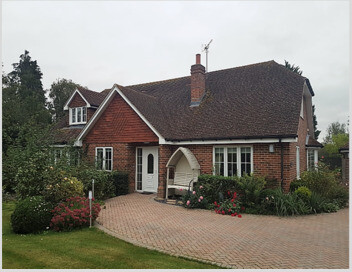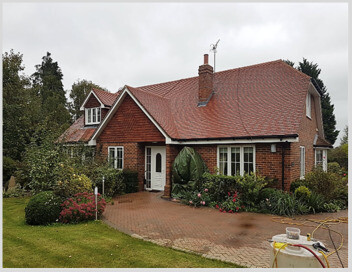 The growth of moss and algae on your roof not only looks unsightly but excessive moss growth can lead to other problems:-
Gutters and downpipes can become partially or fully blocked
The additional weight of wet moss causes stresses on the roof
Freeze and thaw process of wet moss can cause tile breakages
Heat loss through constantly damp roof tiles
Our roof cleaning and moss removal service are carried out using specialist professional cleaning equipment. This means that the roof tiles will be fully deep cleaned in the minimum time possible with as little disturbance to you or your neighbours. After the roof cleaning, we recommend a biocide treatment or a protective roof sealer to ensure any re-growth of moss is kept to a minimum.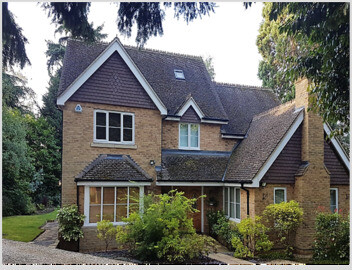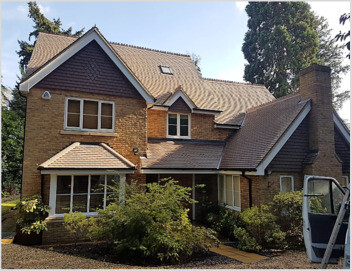 We also offer a Biowash™ non-pressure roof cleaning method, this easy access soft washing process can be done from the ground or gutter level.
For a FREE quote and roof cleaning survey in Stockton on Tees please phone 0800 849 9498 or click HERE to complete the online contact form.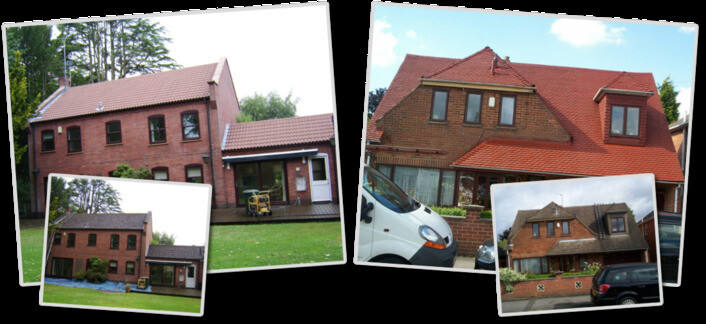 The town of Stockton on Tees rapidly grew during the Industrial Revolution with iron making and engineering and the population grew from 10,000 in 1851 to over 50,000 in 1901. Since this time the population has continued to grow to over 150,000, during this time various types of properties with many different roof tiles have been constructed.