NATIONWIDE ROOF CLEANING AND MOSS REMOVAL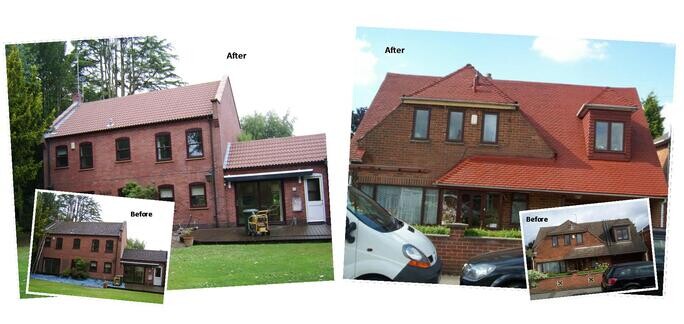 The build-up of moss, lichen and algae on roof tiles is an ever-increasing problem throughout many areas of the UK. The prevailing damp warm climate in the UK can have an adverse effect on roof tiles as they become more porous with age. Over a period of time this can create the perfect conditions for moss, algae and lichen to grow on roof tiles. Most homeowners tend to leave the roof of their home to deteriorate until any moss build up becomes a problem. This should be avoided at all costs as the moss and algae can cause damage to the roof tiles which could be expensive to rectify.

What most people don't realise is that with a few preventative measures they can avoid any unnecessary costs and keep the roof of their home looking like new. Our roof cleaning contractors cover the whole of the UK and provide a full range of roof restoration services to keep the roof of your home looking like new. We have listed a few of these services below:


Roof Cleaning
Roof Moss Removal
Roof Repairs
Moss prevention treatments
Roof Coating
Nationwide Roof Cleaning provides roof cleaning quotes for the whole of the UK and Ireland. Nationwide Roof Cleaning is a subsidiary of Smartseal, suppliers of quality roof moss removal and restoration products. Wherever your home or business property is located in the UK, our network of Professional Roof Cleaners can provide a competitively priced moss removal, roof cleaning and roof restoration service.
We offer a FREE roof Survey for your home and moss removal quotes. If you would like a roof cleaning quote, just call 0800 849 9498 or complete our online enquiry form. This service is FREE and without obligation. Furthermore. for complete peace of mind, all our agents are covered with full public liability insurance.