Roof Tile Sealing
More and more homeowners are looking for solutions to keep their roofs free from the growth of unsightly moss and algae, as well as general deterioration. Roof tile sealing can certainly help as it can make porous roof tiles water resistant and extend their lifespan. An application of a roof sealer on most types of roof tiles can be a quick and simple solution to keeping a roof clean and free from moss.
Most roof tiles have a protective coating applied during the manufacturing process. The coating may last many years but eventually will wear down, resulting in the roof tiles becoming porous. A porous roof tile is a perfect environment for moss and algae to flourish. Moreover, moss, algae and lichen can cause all sorts of issues that can be expensive to rectify if left unchecked.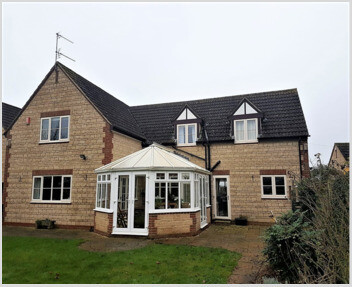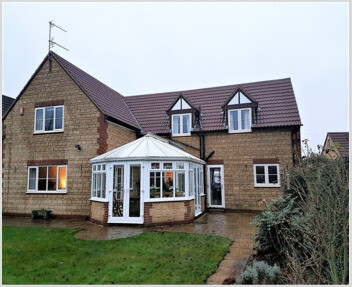 Having a clear roof tile sealer applied will help to protect any porous roof tiles from deterioration. Concrete roof tiles, in particular, are susceptible to moss growth, so making them non-porous can certainly help. Moreover, it is a much more cost-effective solution than the expensive replacement of a roof.

Another problem resulting from damp, porous roof tiles is higher energy bills due to the transference of heat from inside to out. Roof tile sealing can help reduce energy bills by keeping the roof tiles dry and preventing heat transference. Moreover, it will protect and improve the appearance of the roof as well as creating an invisible barrier preventing damp penetration.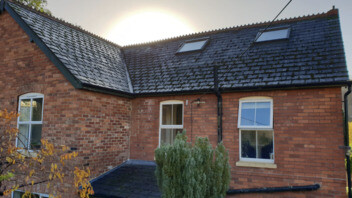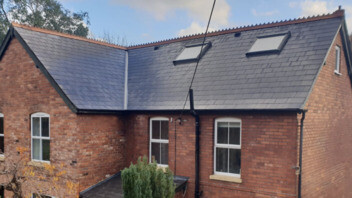 Due to the very high levels of water resistance, Climashield™ Roof Sealer provides protection against dirt and grime. Using advanced surface impregnation it seals porous surfaces without altering the natural appearance. What's more once sealed the tiles will be protected against harsh weather conditions.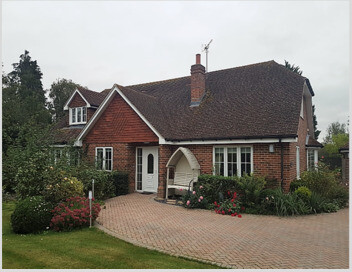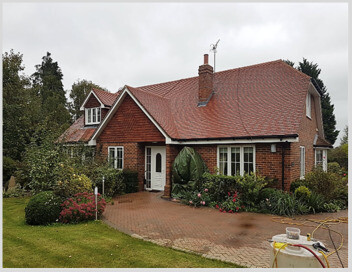 Climashield™ clear sealer is suitable for most types of roof tiles including, slate, concrete, clay and stone. What's more its designed to keep your roof looking clean and new by reducing ultraviolet fading, water degradation and moss formation. It offers protection against dirt and grime by means of advanced surface impregnation. In addition, it seals porous surfaces without altering their natural appearance.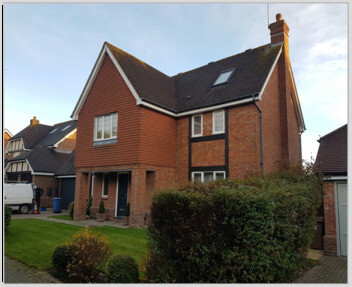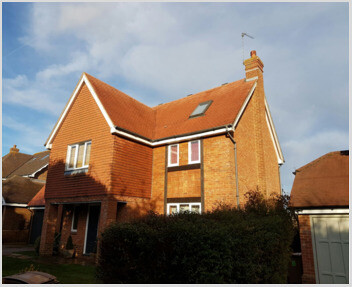 Smartseal's Clear Roof Sealer is a superior high-quality, general-purpose treatment to impart excellent water repellency and stain resistance to all types of roof tiles. The unique formula significantly reduces the capillary water absorption of the treated surface. It doesn't clog the pores or capillaries thus significantly reducing organic soiling and moss and algae growth whilst still allowing the roof tiles the ability to "breathe".
Having a clear roof sealer applied by a Smartseal registered contractor
Have you ever employed a contractor for a project in your home only for things to go wrong very quickly? To avoid this scenario, its best to employ the services of experienced professionals to carry out the work for you. When it comes to roof cleaning and roof tile sealing, Smartseal has built up a network of independent professionals you can rely on to provide a good service. In addition to roof sealing, they also offer a moss removal service on all types of properties throughout the UK.
To help you obtain a competitive quote up to 3 registered contractors will be given the opportunity to submit a quote. If you have been searching for a roof tile sealing service on the internet we can be of help. By working with a 'Smartseal registered contractor,' you have the peace of mind of knowing that you are dealing with an established company. All our contractors have a proven track record in applying a roof sealer.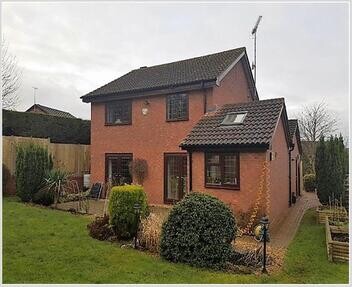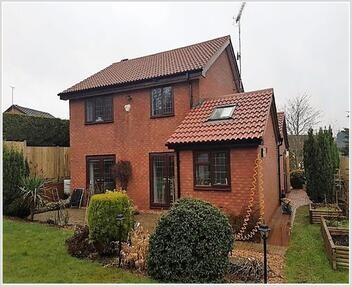 How is the roof sealer applied?
After the roof cleaning process, the clear roof sealer is usually applied by sprayer, brush or roller. However, before the roof tile sealer can be applied the roof must be thoroughly cleaned first. The in-depth roof cleaning process will remove all moss, algae, lichen and any other dirt residue. Throughout the process, we will ensure that downpipes are protected and the gutters thoroughly cleaned. Any nearby areas that need to be protected are covered with sheeting or tarpaulin for protection. Once the roof tile sealer has been applied, any rubbish will be removed to ensure the property is left clean and tidy.
Get a free quote for roof tile sealing in your local area
We have a network of contractors who provide roof cleaning solutions in all areas of the UK. In addition, our clear roof sealer will help you to achieve your roof's full life expectancy. If you would like a quote for roof cleaning and having a roof tile sealer applied, please call 0800 849 9498 or contact us online. All roof cleaning and roof sealing quotes are provided free of charge and without obligation.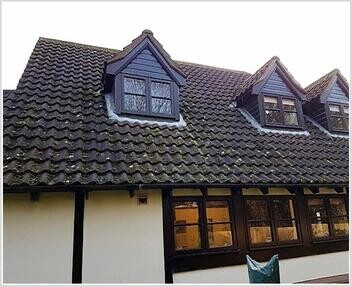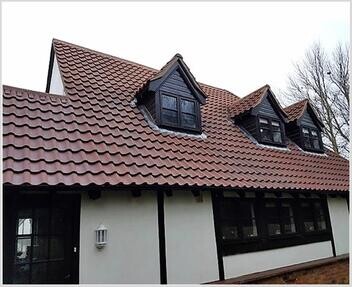 Benefits of roof sealing
Excellent water repellency
Inhibits moss and algae growth
Protects against frost damage
Self-cleaning action reduces the need for regular maintenance
Invisible barrier against damp
Long lasting protection
10 Year Guarantee
Professional roof cleaning services across the UK
We have a network of independent 'Professional Roof Cleaners' operating throughout the UK who are trained in the use of our products. They can provide a full range of roof cleaning and roof sealing services. Our registered contractors are independent businesses, who should at all times conduct themselves in a professional and responsible manner to reflect the good name of Smartseal UK Ltd.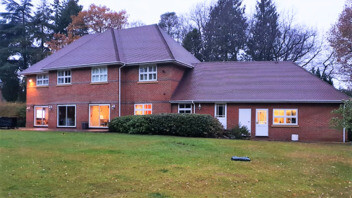 By working with a professional roof cleaning company who are a 'Smartseal Registered Contractor' you will have peace of mind. You can be assured you are dealing with an established company who have a proven track record in the industry. Your roof will be fully cleaned using specialist professional cleaning equipment in the minimum time possible with as little disturbance to you or your neighbours.
For further information about our roof cleaning and roof tile sealing service or to arrange a FREE no obligation survey and quote please call us on 0800 849 9498. Alternatively, you can make an online enquiry by clicking on the link below.
Get A Free Quotation