Climashield Roof Coating Protects and Transforms Old Roofs
When the roof cleaning and repair process is completed we recommend protecting with a coating or sealing product.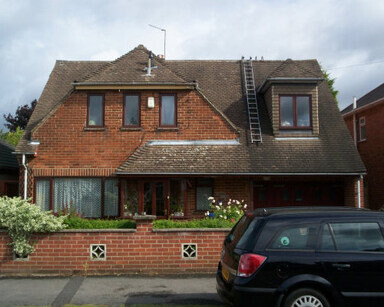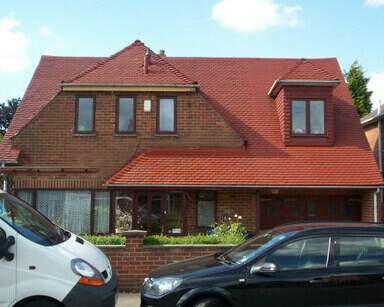 Advances in technology in the roof coating industry has seen coloured elastomeric roof coatings become widely used across the world. These 'flexible' roof coatings help protect the roof tiles from deterioration and vastly reduce the risk of moss and algae establishing themselves. The elastomeric properties of the roof coating help the roof to 'breathe,' allowing moisture to be expelled. Smartseal™ Roof Coatings come in a range of colours that can make old, tired, dirty roof tiles look as good as new. The roof coatings are long lasting, protective and will help keep the roof looking great, with minimal maintenance for years to come.
Benefits of Climashield
Make older roofs look like new

Extends the life of a roof by increasing durability

Allows roof tiles to 'flex', preventing cracking

Adds value to a property

Helps prevent water penetration and frost damage

Inhibits the growth of moss, lichen and algae

10 year product guarantee
Smartseal are suppliers of quality roof cleaning, coating and protective sealing products and we have a nework of Professional Roof Cleaners throughout the United Kingdom who offer a full range of roof cleaning and restoration services. By working with a Professional Roof Cleaning Company who are a 'Smartseal Registered Contractor' you have the peace of mind of knowing that you are dealing with a fully insured, established roofing company who have a proven track record in the industry. Our roof cleaning service is fast, safe and affordable.
If you are looking for a FREE quotation for roof cleaning and restoration or further advice please call 0800 849 9498 or contact us online.
Get A Free Quotation