Roof Coating and Painting Roof Tiles
Your home is highly likely to be the largest single investment you will ever make, so it certainly makes sense to try and protect its value. Furthermore, it follows that periodic general home maintenance is essential to keep a property in good condition. Roof coating or roof tile painting is just one area that can make a significant difference to the value of your home. If roof tiles are left too long without being looked after, they can detract from the look of a nice home. Unfortunately, due to access issues, the roof is generally the last area of consideration when it comes to maintenance around the home.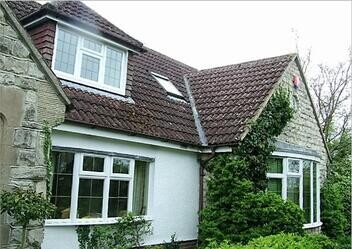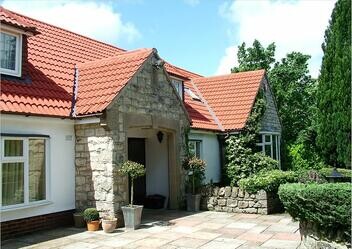 Roof tiles are very susceptible to continuous weathering and because of this, become more and more porous over time. As a result, this creates the ideal conditions for the growth of moss and lichens on roof tiles. Roof tiles which may have looked great to start with can begin to look very tired and grubby. Most people just accept that their roof will look dirty and are not aware of the options to create a better-looking roof. Replacing a roof is not an option because of the expense and this is generally only done when a roof is damaged beyond repair.

Roof coating or roof tile painting as some people call it is a much cheaper and more cost-effective alternative than replacing a roof. Roof coating is also a much quicker solution as it will only take a couple of days.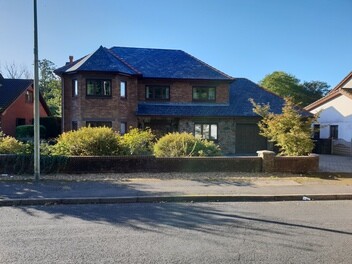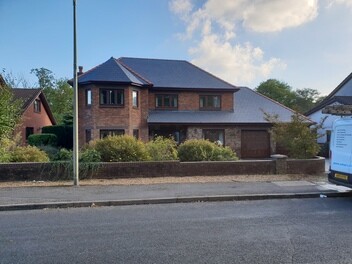 Climashield™ Roof Coating
Painting roof tiles with a high-quality roof coating like Climashield™ from Smartseal can give old roof tiles a total transformation. If roof tile painting is done by professionals it can make old roof tiles look like new again. However, the roof coating is only suitable for concrete roof tiles and cannot be used on slate, clay or terracotta tiles.

Having a roof tile paint applied can restore the surface colour of concrete roof tiles giving the impression of a new roof. In addition, the roof tile paint will protect the roof tiles from the harmful effects of UV light and leave it water-resistant. Moreover, Climashield™ roof coating is specially formulated to allow the roof tiles to 'breathe' and flex which helps to prevent them cracking.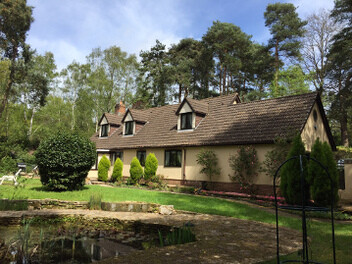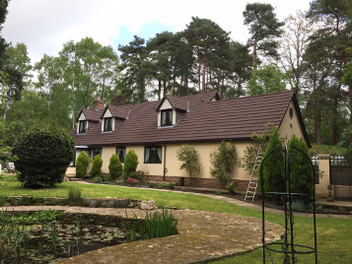 Climashield™ roof coating has been awarded certification by the 'Paint Research Association'. Tests were carried out for UV light filtering, general weathering and freeze-thaw resistance. The advance roof tile paint provides high levels of water-resistance as well as protection against dirt and grime. The roof coating will also seal the porous roof tiles without altering their natural appearance.

Once the roof tile painting has been undertaken the previously porous roof tiles will be protected against further weathering which will extend their lifespan. There is also a choice of 7 roof paint colours; slate grey, black, deep tan, terracotta, rustic red, burgundy and mahogany.
Painting roof tiles can improve the look of your home
A dirty moss-covered can look very unsightly and detract from the appearance of a property. However, once the roof has been coated, the transformational effect can be amazing. Painting roof tiles with a roof coating like Climashield™ can make tired-looking old roof tiles make the roof look like it is brand new.
Most people are not aware as to what can be done to restore colour to old roof tiles. Roof tile painting is fast becoming more commonplace these days due to the advances in roof coating technology. Painting roof tiles can certainly improve the look of a home and is a lot cheaper than having all the roof tiles replaced. An application of a good quality roof paint doesn't have to cost too much but can add significant value to the 'kerb appeal' of a home.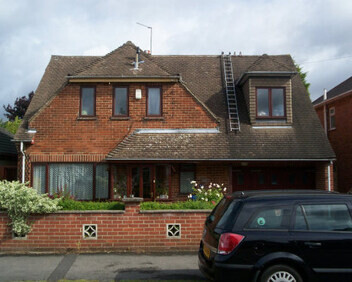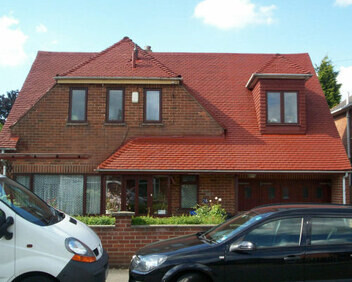 Painting roof tiles can add value to your property
If you are thinking about selling your property there are a few things you may want to consider, especially if your roof looks old and dirty. A dirty moss-covered roof will often have a detrimental effect on the value after a survey. Following a visit, a surveyor may recommend the moss to be removed as a condition of the sale. By having the moss removed before selling the property, this often results in a higher price being obtained. So financially it makes senses to have your roof cleaned.
Furthermore, painting roof tiles can give the appearance of a new roof. Unlike a dirty, old-looking roof, painting roof tiles can be quite transformational and add value to a property.
Climashield™ roof coating can extend the lifespan of a roof
Moss can make a roof look quite unsightly and often thrives in damp and shaded environments. Moreover, it can severely damage the structure of a roof if allowed to grow unchecked. Wet moss can also be heavy as it absorbs moisture from the damp. This, in turn, establishes roots that attach to the roof tiles, which can cause long-term damage. Constant moisture absorption can also lead to bacteria and mould growth which can become a health hazard. All these factors can reduce the lifespan of a roof.

However, roof cleaning and roof painting can help avoid the need to replace a roof. In most cases, there is no need to replace the roof it just needs a good clean and the roof tiles painted. Once the roof has been cleaned, an application of a roof coating or roof tile painting as most people refer to it will substantially improve the look of a roof. This, in turn, will protect the roof and extend its lifespan as most roof coatings and roof paints come with a long-term guarantee.
Roof tile painting can be fast, safe, effective and affordable
Many people think that roof cleaning is not as difficult as it sounds and that they could do it themselves. However, this is a job definitely best left to the experts as it is dangerous work due to the height of the roof. Health and safety are vitally important, so our advice is unless you are experienced at working at heights, avoid carrying out the work yourself.

We provide a professional roof tile painting service carried out by our 'registered contractors' all over the UK. Roof cleaning and if required, roof tile painting, can be done very quickly, usually over 1 or 2 days and is the perfect solution to transform the look of your home.

Climashield™ roof coating has also been independently tested to ensure it met with the highest standards. It has been awarded product certification to industry standards by the Paint Research Association. It was tested for resistance to weathering, equivalent to 5 years of outdoor exposure in Europe.
Key benefits of having roof tiles painted with a roof coating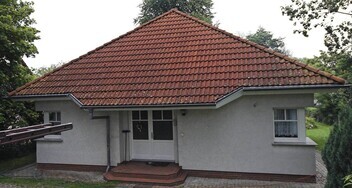 Climashield™ roof coating benefits include 'Saving Energy and Money' because of reduced heat transfer, which helps to keep buildings warmer in winter. Moreover, it's also 'Weather Resistant' as the roof tile paint protects against wind, rain, sun/UV rays, snow and ice. It is also 'Moss & Algae Resistant' as making a roof tile water resistant inhibits the growth and spread of moss and algae. Lastly, it is also non-toxic, VOC Free and 'Environmentally Friendly' and allows the roof structure to breathe.
The main benefit, however, is that a tired old roof can be made to look like new at the fraction of the cost of replacing it.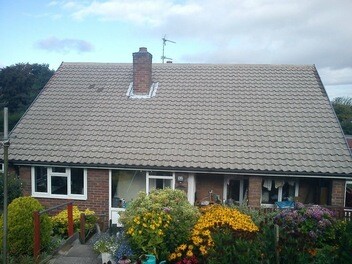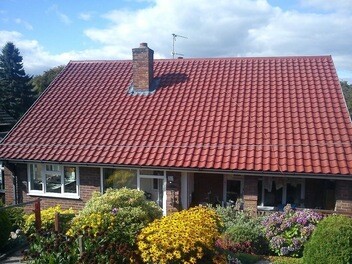 Professional roof coating service by Smartseal Registered Contractors
We have a network of independent 'Professional Roof Cleaners' operating throughout the UK. They are trained in the use of our products and provide a full range of roof cleaning and coating services. To help you obtain a competitive price up to 3 Registered Contractors will be given the opportunity to submit a quote. They all work independently from us and we like to think they will conduct themselves in a professional and responsible manner.
By working with a 'Smartseal Registered Contractor' you have the peace of mind of knowing that you are dealing with an established independent roof cleaning company. In addition, they have a proven track record and many happy and satisfied customers.
Free No Obligation Survey and Quote Service
Climashield™ roof coating is available in a variety of colours, for a colour chart and leaflet with more information or for a no-obligation FREE SURVEY and quotation for roof cleaning and roof tile painting please call 0800 849 9498 or contact us online.
Get A Free Quotation