CLIMASHIELD™ Protective Roof Coating
Roof tiles are continuously attacked by the elements and become porous with age and as a result, create the ideal conditions to promote the growth of moss and lichens. When carried out by experienced professionals, Climashield™ protective roof coating is the perfect solution and a much cheaper option and a viable alternative to having a complete replacement roof. Your house is probably the largest single investment you will ever make so it makes sense to protect its value.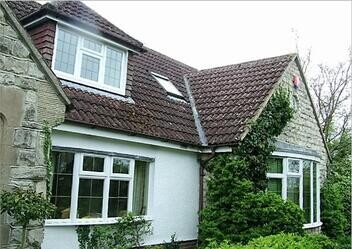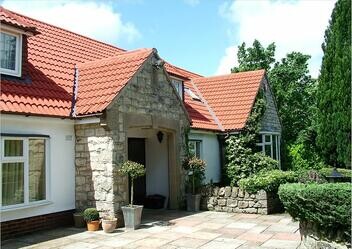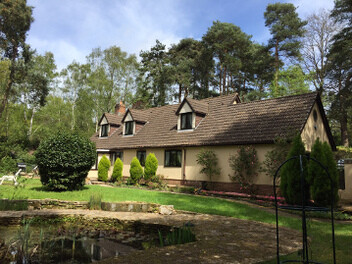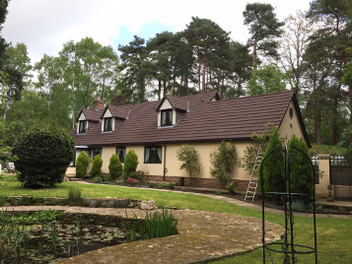 Stage by Stage Roof Clean and Coating Below
Before Cleaning Roof is Covered with Moss and Dirt
Roof has been pressured washed in readiness for the Protective Roof Coating
Above - The Final Transformation with Climashield Slate Grey Roof Coating
Benefits of Roof Restoration with Climashield™ Roof Coating
Improves the look of your home
Adds value to your property
Protects from moss, fungi & lichens
Extends the life of your roof
Penetrates and rejuvenates
Highly Durable
Prevents water penetration and protects against frost damage
Easy to clean
10 Year Product Guarantee
Proven Performance
ClimaShield is a superior quality roof coating and was independently tested to ensure it met with the highest standards of quality and has been awarded product certification to the highest industry standards by the Paint Research Association. ClimaShield Roof Coating was tested in accordance with BS EN ISO 6860 and TR010/ISO 4892-3 for resistance to accelerated weathering, equivalent to 5 years outdoor exposure in Europe. The results of these tests showed no sign of embrittlement or degradation of the coating.
Climashield Roof Coating is available in a variety of colours, for a colour chart and leaflet with more information or for a no obligation FREE SURVEY and quotation for roof cleaning and coating please call 0800 849 9498 or contact us online.
Professional Roof Cleaning & Coating Service by Smartseal Registered Contractors
We have a network of independent 'Professional Roof Cleaners' operating throughout the UK who are trained in the use of our products and provide a full range of roof cleaning and restoration services. To help you obtain a competitive quote upto 3 Registered Contractors will be given the opportunity to submit a quote to undertake the work. Our Registered Contractors are Independent Businesses, who should at all times conduct themselves in a professional and responsible manner to reflect the good name of Smartseal UK Ltd.
By working with a Professional Roof Cleaning Company who are a 'Smartseal Registered Contractor' you have the peace of mind of knowing that you are dealing with an established independent roof cleaning company who have a proven track record in the industry. Your roof will be fully cleaned using specialist professional cleaning equipment in the minimum time possible with as little disturbance to you or your neighbours.
Get A Free Quotation