Biowash™ Non-Pressure Cleaning Services
Roof Cleaning Without The Pressure
Our BioWash non-pressure cleaning process will clean your roof and increase your home's kerb appeal. Our roof cleaners are certified and experienced at washing away algae and dirt from roofs from ground or gutter level. The Biowash non-pressure roof cleaning method utilises professional equipment and cleaning products to safely, yet effectively remove years of grime from your roof.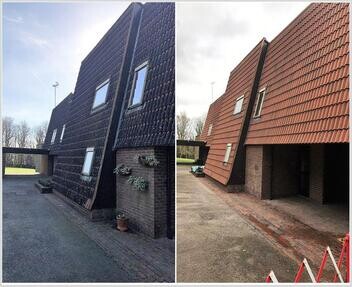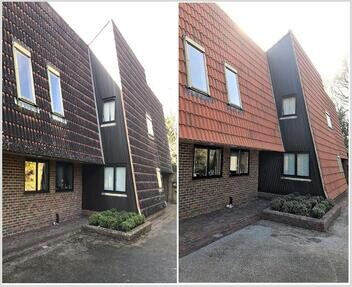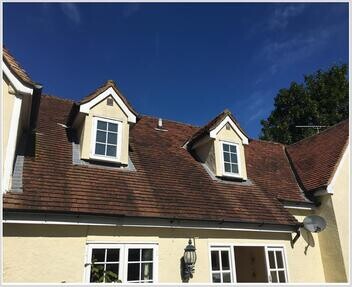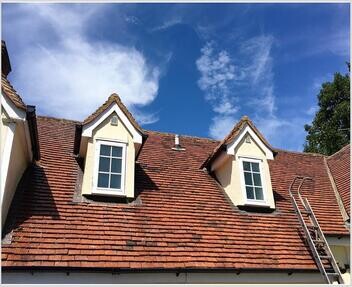 What is BioWash™ Roof Cleaning?
Simply put, the cleaning process will be performed or applied without the use of a pressure or power washer, nothing more or nothing less. That is not to say that a pressure or power washer doesn't have its place in the exterior cleaning service, it does and in some cases will be needed.
The BioWash Process
First, we treat your entire roof with our Biowash™ Surface Cleaner. This kills all the mold and algae and breaks down contaminants such as dirt, pollen, dust, spider webs, and virtually everything else that isn't supposed to be there. We then wait a short while to allow this to work, we then do a gentle rinse to flush all the loose contaminates off your roof. Our Biowash™ Surface Cleaner gets into the nook and crannies, it kills the mold and algae on the microscopic level and removes spores that cannot be seen. After the cleaning process, Biowash™ Surface Protector is applied, this prevents re-growth.
Smartseal are suppliers of quality BioWash™ roof cleaning products and equipment. We work with a database of Professional BioWash™ Roof Cleaners across the UK who offer a full range of roof cleaning and after treatment services.
For a FREE quotation or information please call 0800 849 9498 or contact us online.
Get A Free Quotation

Non Pressure Cleaning