Pressure Wash with Biocide Treatment
When it comes to properties and their upkeep, many people will neglect one part in particular of their homes -- the roof. The roof is one of the first things you notice about a property, which you probably wouldn't realise without thinking about it. For this reason, it's paramount to consider the appearance of the roof, both for personal satisfaction and if you are thinking of selling the property, as it can incredibly add value, just by performing roof cleaning and roof painting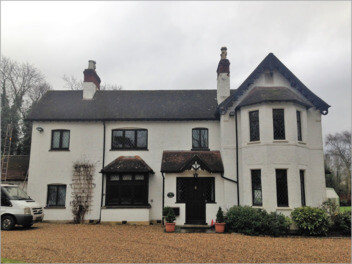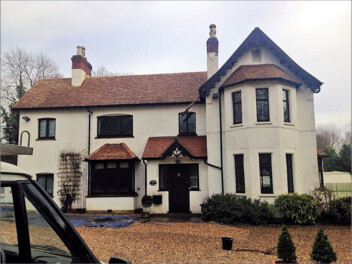 Before and After Photos of Pressure Wash with Biocide Treatment
From the images above you can see the before and after photos of this incredible roof cleaning and roof painting transformation carried out by one of our professional contractors Mr Stuart Babbs to a very high standard. This particular roof cleaning utilised a Pressure Wash with Biocide Treatment. The Biocide is applied to the roof to help kill all moss, algae and lichens which can create a messy look atop the roof. The entire process was carried out as follows:
First the ground was covered in tarpaulins to protect the surrounding area and to capture the debris.
Roof cleaning then commenced with a pre-treatment to soften and break down the moss, algae and other first and pollutants.
Roof was deep cleaned using specialist roof cleaning equipment
Gutters, facias and soffits were cleaned to remove dirt and moss
Next step a clear protective sealer was applied to weatherproof and waterproof
Finally, the clean up
Our registered contractors are amongst the best in the UK at carrying out these roof cleans effectively and swiftly, which is why they are SmartSeal Ltd. recommended and endorsed by us. If you are interested in receiving a roof cleaning, roof painting, roof moss removal or roof restoration yourself, consider calling us today for a free quote with no obligation on 0800 849 9498 today!