Roof Cleaning and Restoration in Kent
This property was totally transformed with our Roof Cleaning and Restoration Service


In the photos, we can see that the property before the procedure was not looking in its best shape. This was something our contractor set out to change from the offset with this service. In the image, I'm sure we can agree the roof of the property is extremely dirty, covered in moss, lichen and algae, and more than anything... ready for a good clean!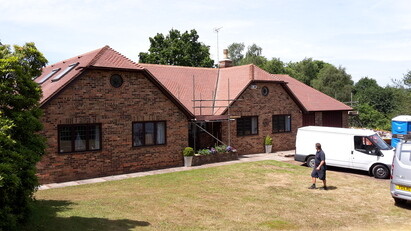 We have many registered professional contractors, and the man in question today, Andrew Standing, carried out a deep clean using specialist cleaning equipment. You can see this particular process in action within the images. Andrew is also making sure to follow all health and safety requirements as well as any rules and regulations especially since the COVID-19 pandemic. This of course is a COVID friendly service as there does not have to be any contact between the customer and the contractor.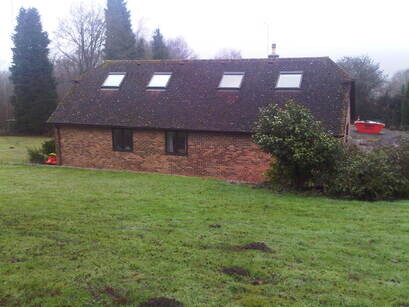 Following this, the roof was then treated with a high grade biocide. This was done to kill off any remaining spores as well as completely wipe out all the moss, lichen and algae clinging onto the property's roof. The biocide also helps to increase the health of the tiles on the roof and will ensure to maintain this look for much longer than it would've done otherwise without the high grade biocide treatment.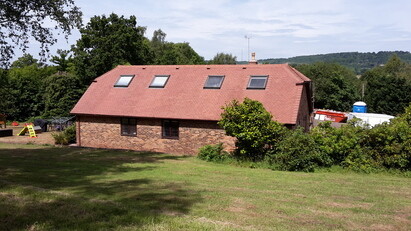 I am sure you will agree that the results are absolutely amazing the roof looks fantastic after the treatment. If you are interested in this service then make sure to give us a call on 0800 849 9498 to make an enquiry and receive a FREE quote with absolutely NO obligation. Alternatively, you can fill in our Contact Us form to get in touch via email if that is what you'd prefer!