Roof Clean and Biocide Treatment
Roof Clean and Moss Clear Pro Biocide Treatment
We asked our Registered Contractor Jordan Doe to contact Mr & Mrs Adams in West Sussex to arrange to survey their roof and provide a quote for it to be cleaned and a biocide treatment to prevent regrowth. As you can see it is a lovely house but it was being let down by the roof being dirty, apart form the dirt moss and algae are not good for roofs.
As roofs become older, the original protective layer on the face of the roof tile is gradually eroded by the elements. This type of erosion increases the porosity of the tile, allowing moisture to penetrate easily into the roof tiles. Moss will only thrive on damp or wet surfaces, and the moisture retained in the roof tile enables moss spores to establish themselves and become ingrained within the tile. On the majority of properties, it is the North or West facing that experience the greatest problems.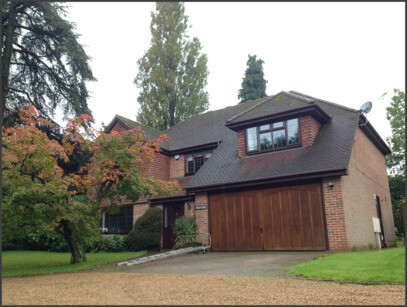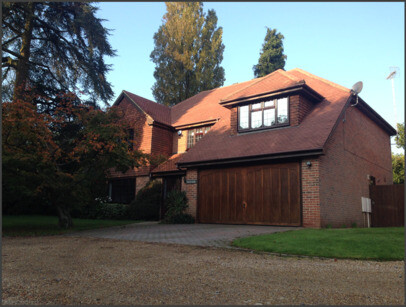 The following work was carried out:-
1. Covered all surrounding areas around the property with protective tarpaulin
2. Disconnected and protected all gutter downpipes to prevent any blockages whilst cleaning took place.
3. Set ladders in position ready for cleaning with safety harness in place to comply with health and safety procedures
4. Deep cleaned the complete roof tiled area using specialist cleaning machines
5. Removed all moss and algae working from the ridge down
6. Replaced any broken tiles and repointed ridge tiles where necessary
7. Application of Smartseal Moss Clear Pro Biocide Treatment
8. Cleaned and removed all rubbish to ensure property was left clean and tidy
The customer was extremely pleased with the results and said that they would be happy to recommend Jordan to their frends who were interested in a roof clean.