Roof Cleaning and Coating Hampshire
The roof on this property was covered in moss, dirt, pollutants and other fungi. It really spolit what is a lovely property plus apart from it looking unsightly it was harming the roof. Our Registered Contractor explained to his customer that caring for their roof is important, as roof maintenance will ensure that their roof lasts many years without deteriorating. In fact the moss, mould and algae that grow on the roof absorb the moisture and the freeze thaw process will make them crack and break much faster than they should. The client undertood the problems and decided to go ahead with cleaning and restoration.
The roof cleaning process removed all moss, algae, lichen and dirt residue that had built up over time and contaminated the roof. Throughout the roof cleaning process our contractors made sure that downpipes were protected, the gutters fully cleaned and left clear. After the clean they returned and carried out the final stage which was the application of the Roof Coating in Terracotta colour. They ensured all ground floor areas were covered with tarpaulin and all debris was removed from the site.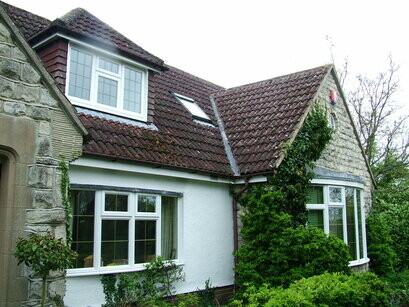 Above and below before and after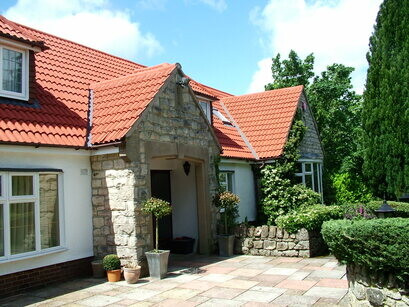 The transformation is absolutely incredible and it's hard to believe that it is the same roof but I can assure you it is.