Roof Clean and Biocide Treatment Oxford
Here we are showcasing another roof cleaning and roof painting project which was carried out in the wonderful county of Oxfordshire. This county is landlocked and bordered by Warwickshire to the north-west, Northamptonshire to the north-east, Buckinghamshire to the east, Berkshire to the south, Wiltshire to the south-west and Gloucestershire to the west. Obviously, this means Oxfordshire features a fair share of countryside, and this environment and conditions can mean that moss, lichen and algae are more prone to growing on untreated roofs.
This particular roof cleaning project was carried out by our Registered Contractor Stuart Babbs. The customer expressed their concern about the appearance of their property as they felt it spoiled the look of their home and they were also worried what damage the moss to do to the roof. Our contractor explained the situation with the benefits of the procedure he planned to proceed with before carrying out this excellent service.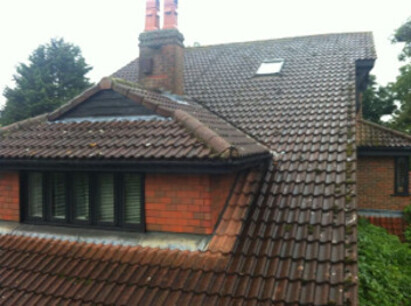 Initially a fungicide was sprayed to break down the moss and algae then a controlled pressure wash was carried out to flush everything away. Any damaged or broken tiles were replaced and finally a biocide was sprayed on to kill off any remaining moss spores. Stuart and his team then cleaned the surrounding area and removed all the rubbish.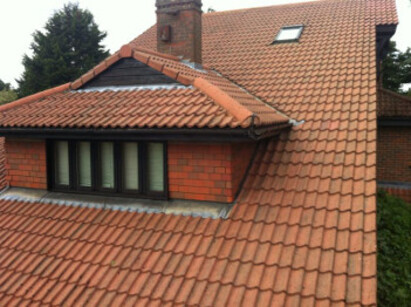 The result? Once again a lovely clean roof. The property looks like new once again and without a doubt more attractive to the eye. Think you are also interested in this service? Call today on 0800 849 9498 for your totally FREE quote with absolutely NO obligation for any of our roof cleaning, roof painting, roof moss removal, roof restoration or roof repair services. Alternatively, consider filling out of Contact Us enquiry form as another method of getting in touch with us to discuss potentially receiving this excellent service.