Roof Cleaning and Coating Bournemouth
This stunning property in Bournemouth was surrounded by trees which contributed to the roof being covered in moss and algae. Apart from looking unsightly it causes problems such as gutters being blocked and the additional weight of wet moss causes stresses on the roof tiles.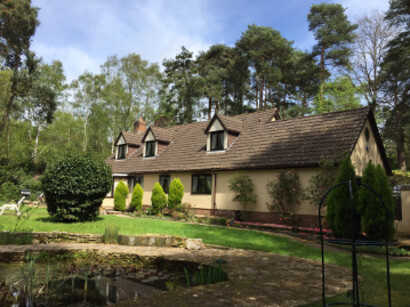 The roof was deep cleaning using specialist professional pressure cleaning equipment to remove the moss, algae, lichen and any other dirt residue that had contaminated the roof over a number of years. Throughout the roof cleaning process the contractors made sure that downpipes were protected, the gutters were fully cleaned out and left clear. Remedial roof repairs were then carried out and when the roof was dry it received 2 coats of roof coating which protects the tiles and inhibits the regrowth of moss.
Final Stage - Windows, walls, gutters, soffits and fascia's were washed down and all debris was removed from the property and their home was left in the same condition as prior to the work commencing.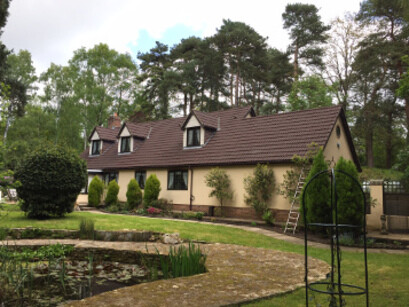 The results are stunning, it totally transformed the property restoring its visual appeal.