Roof Cleaning and Protective Sealer
The roof of this property was covered in moss, dirt, algae and pollutants and it spoilt the overal visual effect of the house. The landscaping around the property was superb but when you looked up- at the roof it totally ruined the overall look. Our Registered Contractor advised the customer to have the roof cleaned and a biocide treatment applied to prevent regrowth and also if any damaged tiles required replacing then this would be carried out after the clean.
Expanding the health of the tiles is always a great idea as it increases the amount of time needed in-between roof cleans or coatings. This will keep the property looking younger for a longer amount of time, and in the instance you are trying to sell this will stay the beautiful modern colour throughout its listing period.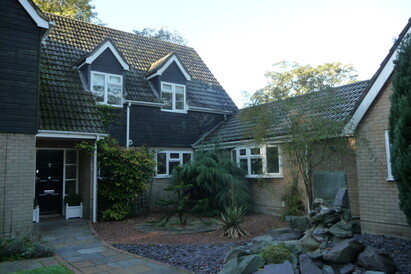 Customers roof was deep cleaned using specialist cleaning equipment and was carried out in the minimum time possible with as little disturbance to their neighbours. The roof cleaning process removed all moss, algae, lichen and any other dirt residue that had contaminated the roof over time. Throughout the roof cleaning process our contractors made sure that downpipes were protected and the gutters fully cleaned out and left clear of any residue from the roof. All ground floor areas were covered with sheeting and all debris was removed from the site .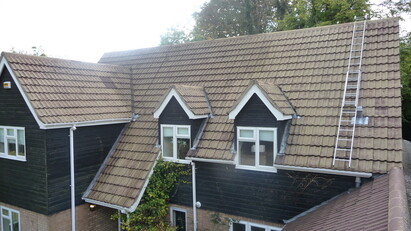 The customer also decided after the clean to have a clear protective sealer applied to the tiles. As you can see above the transformation is incredible and the customer was delighted with the finished job. If you are interested in receiving a quote from us, completely FREE of charge with absolutely NO obligation, then consider calling us on 0800 849 9498 or alternatively fill in our enquiry form and we will be in touch via email shortly.