Roof Cleaning and Sealing Berkshire
Roof Sealing and Cleaning Berkshire
There are many ways to add value to your property, but one of the most effective lies within the services we offer at Roof Cleaning. Roof Sealing is a fantastic way to improve both the look and quality of your roof, without having to break the bank. We offer roof sealing Berkshire here, and provide FREE quotes with absolutely no obligation. This service is offered to all Berkshire towns, including Reading, Windsor, Slough, Hungerford and Newbury.
Roof Sealing has very obvious visual results, and you will inevitably be extremely content with what you see. As you will see in the two images below, there is a drastic difference in the colouring of the roof which certainly modernises the property by making it look younger and a more recent build in comparison. This is just one of the many positives offered by roof sealing Berkshire, which is why it is certainly something you should consider.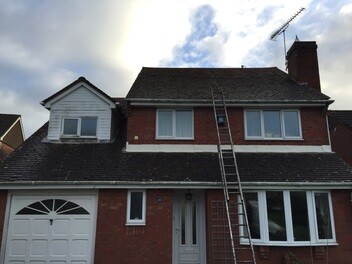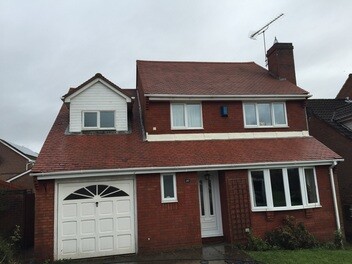 Before and After, Roof Sealing by Stuart Babbs
This particular roof cleaning and sealing Berkshire was carried out by one of our professional contractors, Stuart Babbs, who will cover a very large area in the UK. So, if you are not based in Berkshire -- do not fret! We have many contractors throughout the country who will be happy to help you revitalise your property. You can also reap the benefits of the roof sealing, of which there are many, listed below:
Extends the life of the roof by increasing durability
Allows roof tiles to 'flex', which will prevent cracking
Adds value to any property
Helps to prevent water penetration and frost damage
Inhibits the growth of moss, lichen and algae
Makes older roofs look brand new
So, if you are interested in receiving a roof sealing Berkshire service, give us a call today on 0800 849 9498 for a FREE quote with no obligation.