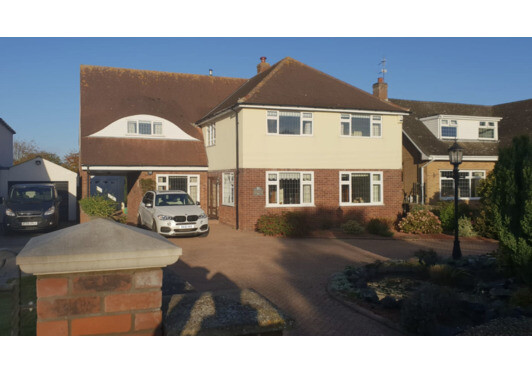 5 Star Review on Trust Pilot for our Roof Cleaning Service
Caroline contacted us in September as she had lots of moss on her roof plus it was dirty and covered in grime. Caroline thought that it detracted from the look of her property and she asked for a quote for the moss to be removed and the roof to be cleaned. We passed her inquiry to 2 of our 'Registered Roof Cleaning Contractors' both of whom provided her with a quote for the work. Caroline chose our Registered Contractors 'Stuart Babbs' of Smartshield UK to carry out the work for her. It was completed in a day and Caroline was so pleased she left a 5-star review on trust pilot.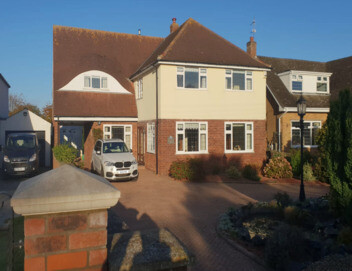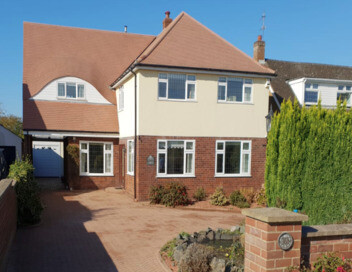 Moss on a roof can cause damage
Moss and algae growing on a roof can look extremely unsightly what's more it can also lead to many other problems. Gutters and downpipes can become blocked and the extra weight of wet moss can cause stress on a roof structure. Furthermore, during the winter months, the freeze and thaw process may cause roof tiles to break. This can result in premature degradation of your roof and it can start to look unsightly. If this is left to deteriorate further, it could cost you a substantial amount of money for roof repairs.
Protective biocide treatment
After Caroline's roof was cleaned a biocide treatment was applied to the roof tiles. This strong and effective biocide will impregnate the roof tiles, stop germination of any moss spores and inhibit any regrowth. Although Moss Clear Pro will continue to work long after the roof has been cleaned, for best results we recommend regular top-up treatments to keep the moss from growing back too quickly.
Smartseal Registered Roof Cleaning Contractors
We have a network of independent 'Professional Roof Cleaners' operating throughout the UK who use our products and provide a full range of roof cleaning and restoration services. This will include the Roof Moss Prevention Treatment. To help you obtain a competitive quote up to 3 Registered Contractors will be given the opportunity to submit a quote to undertake the work. Our Registered Contractors are Independent Businesses, who should at all times conduct themselves in a professional and responsible manner.
By working with a Professional Roof Cleaning Company who are a 'Smartseal Registered Roof Cleaning Contractor' you have the peace of mind of knowing that you are dealing with an established independent roof cleaning company who have a proven track record in the industry.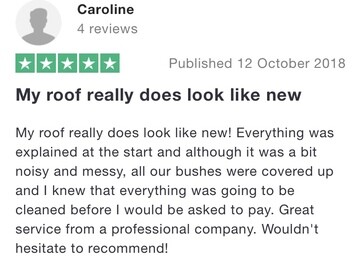 If your roof is covered in moss, dirt, and grime and you would like a quote for your roof to be cleaned please contact us on 0800 849 9498 or complete our online inquiry form. We look forward to hearing from you.
More Articles