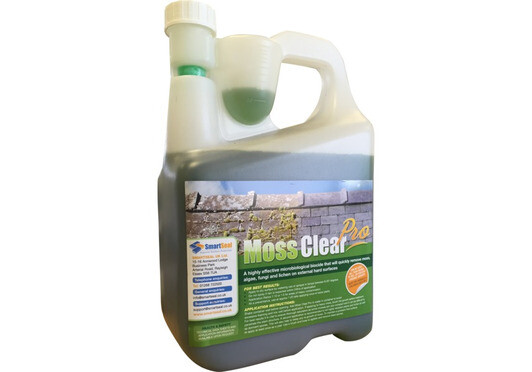 Moss Clear Pro Excellent Review from Roof Cleaning Professional
On our website, we recently started selling a great new product MossClear Pro. The product is a concentrated combination of powerful biocides, designed to kill off intense infestations of moss on roofs in just a few days.
We recently received a great review of this product from Ron Callow who runs a professional roof cleaning company in Torquay, Devon. Ron said "After cleaning literally hundreds of roof's over the years, and trying virtually all the moss killers on the market, MossClear Pro is without doubt the best product I have used. From now on I will be using it on all my jobs"
MossClear Pro is available for purchase in 5 & 25 litre containers through this website, or for more product information call 01268 722500
More Articles