Now is the time to clean your roof as moss on a roof can cause damage to roof tiles
Now is the time to clean your roof
The damp climate in the UK can create the perfect conditions for moss, algae and lichens to thrive on a roof. Not only does moss look unsightly but it can also cause other problems such as gutters and downpipes becoming blocked. In addition, the extra weight of wet moss can cause stress on the roof structure. What's more, during winter the freeze-thaw process may cause tiles to break. This can cause premature degradation and the appearance of your roof to deteriorate. Plus it could also cost you a substantial amount of money in roof repairs. However, there is good news we can safely and effectively get rid of this rooftop menace.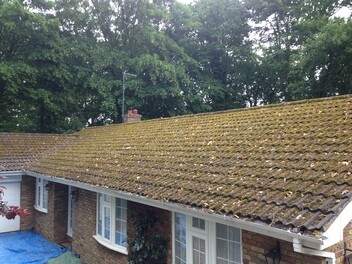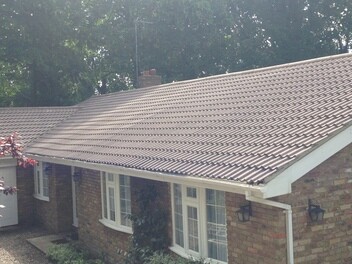 Get a FREE roof cleaning quote in your local area
We have roof cleaning contractors who can provide free quotes wherever you live. In most instances, they will arrange a site visit and provide a free, no obligation quote. If you need a roof cleaning quote and cannot wait for a visit, they can on occasion give you a rough indication of the cost of roof cleaning.
If you would like a quote for roof cleaning or more information please call 0800 849 9498 or contact us online. Any roof quotes are provided free of charge and without obligation.
More Articles