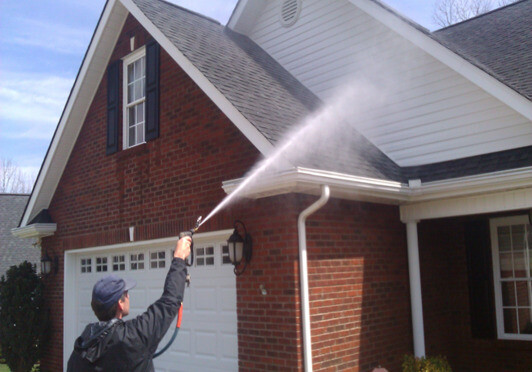 New BioWash Roof Cleaning System
We are soon to launch a fantastic, new 'biowash' roof cleaning system that will allow roofs to be cleaned from ground or gutter level, without pressure washing. It will also mean that roof can be properly cleaned without access to the roof, avoiding the potential of broken tiles and associated problems.
This equipment will be perfect for existing or new roof cleaning contractors looking for better and more profitable ways to clean roofs safely, without the health, safety and insurance implications. The 'biowash' roof cleaning equipment will also be appropriate for home owners with large properties or commercial business owners looking to maintain their own properties. Our softwash roof cleaning system will be available sometime early in 2016, either register your interest now or call 0800 849 9498 to find out more.
More Articles