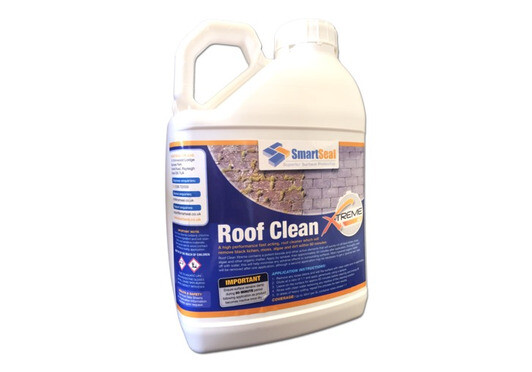 Roof Clean XTreme 60 cleans your roof without pressure
Smartseal's Roof Clean Xtreme60 product enables roof's to be easily cleaned without pressure washing.
Xtreme60 is available to contractors and keen DIY homeowners, the cleaner is easy to use and highly effective.
Once applied long standing deposits of muck and algae will virtually disappear, with just a rinse of with water is
all that is required to complete the process.
If the roof is affected by heavy moss growth, another application of Roof Clean Xtreme60 may be required.
Available directly from this website, in 5 & 25 litre containers, Xtreme60 is the best product available for
effective roof cleaning without pressure washing and risk of damaging the tiles.
More Articles