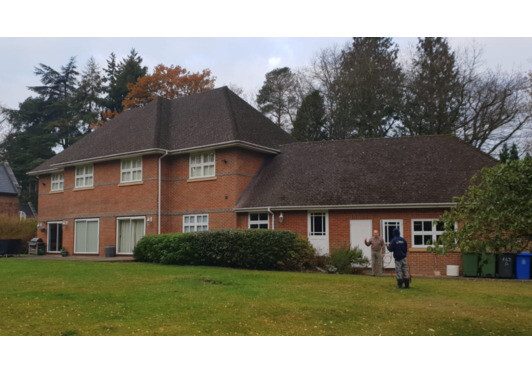 Roof Cleaning Transformed my Property - Amazing Job
Tara from Hampshire contacted us for the roofs to be cleaned on 2 of her properties which were covered in moss and grime. I passed the details to 2 of our Registered Contractors and Stuart Babbs won the contract and carried out the work. Below are the before and after photos. Tara was delighted and I am sure you will agree her property has been totally transformed.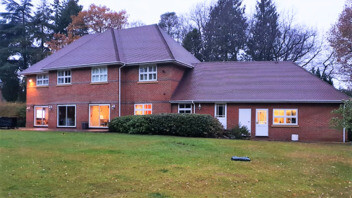 Roof moss removal can improve the look and add value to your home
A dirty moss covered roof looks unsightly and can soon devalue the 'kerb appeal' of a property. However, once roof moss removal has been carried out, the transformational effect is amazing. So whether you're looking to stay in a house long-term or if you're looking to sell, a clean roof can add value to your home.
If you are trying to sell your property, a dirty moss covered roof will certainly have a detrimental effect on the value. Furthermore, many surveyors will negatively highlight a moss covered roof in their survey and recommend roof moss removal prior to selling. Once roof moss removal has been carried out, this often results in a higher price being obtained for the property. It also follows that if a price has already been agreed and a condition of the survey is for the roof moss to be removed, then this often results in the seller having to lower the price.
Our registered contractors will provide FREE roof cleaning quotes across the whole of the UK. If you would like to know the cost of roof cleaning and how long it will take, please get in touch. Click here to make an enquiry.
More Articles