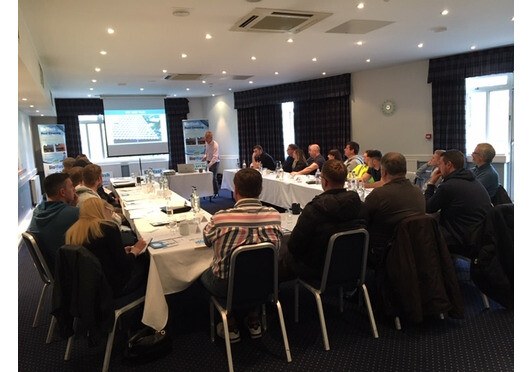 Roof Cleaning Training Day
Our roof cleaning course is rated as one of the best in the UK for teaching contractors how to clean roofs. We constantly update all of our training materials to stay up to date with the latest technology in the industry!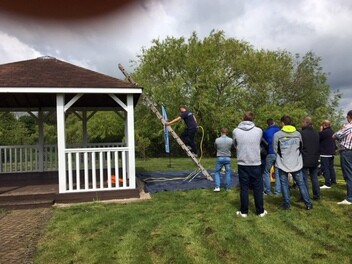 Our Roof Cleaning Course Includes:-
A classroom session that explains the construction of roofs and the different types of roof tiles that you will clean.
How to inspect a roof before quoting for the job.
How to price roof cleaning and sealing services for different types of roofing materials & pitches
We will discuss and explain all of the details you need to know to properly clean roofs, including safety concerns, chemicals and
equipment.
Step by step procedures on exactly how to perform roof cleaning & sealing.
A step by step guide for cleaning & sealing roofs that can prevent
common mistakes and problems on job sites.
Videos and powerpoint presentations showing you how roof cleaning and sealing is done on site.
Add on Services that you can offer to your clients
Demonstration of roof cleaning equipment and methods
Our Roof Cleaning Course will teach you the right methods, tips and tricks that take most contractors years to learn through trial and error! Stop losing roof cleaning jobs to contractors with little or no experience and learn how you can set yourself apart from your competition as a "Smartseal Professional Roof Cleaning Registered Contractor ".
The primary focus of our Roof Cleaning Course is QUALITY and PROFITABILITY. Every part of our training is designed to set you apart as a roof cleaning professional. We will spend considerable time on techniques, tools, materials, etc. with the intention of teaching you the most effective way to clean roofs and operate your company. We will never teach you to sacrifice quality for profit, and we will always demonstrate the least expensive way to achieve customer satisfaction using the most effective cleaners in the industry.
For more information & to reserve your place call us on 01268 722500
More Articles