Request a Free Quote
Biowash Non-Pressure Roof Cleaning
Roof Cleaning Aveley and Roof Moss Removal Aveley
Aveley, Grays & Chafford Hundred are situated in the Traditional Church Parish of Thurrock and when it comes to roofs, like many areas in Essex they have a habit of getting dirty. Moss, algae and lichen are common causes of an unsightly roof, but for many homeowners, the concept of professional roof cleaning is an unfamiliar one.
Moss on roofs is a particular problem in the UK and much of the organisms are there because of the warm, moist environment a roof creates. Micro-organisms populate in an abundance growing so well that they begin to be noticeable to the human eye. The good news is that these stains/micro-organisms can be safely removed and our professional roof cleaners will deal with this rooftop menace with their specialist cleaning equipment.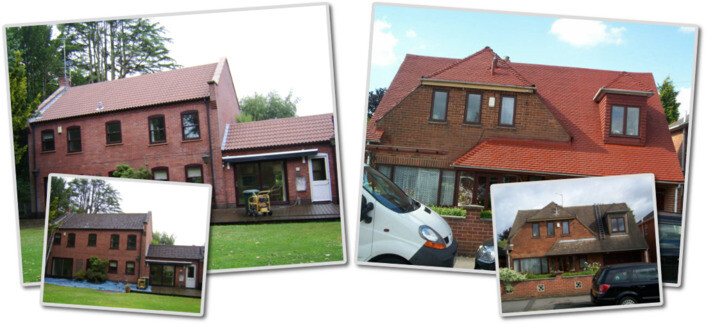 The cost of roof cleaning is about one-tenth of the cost of a replacement roof, couple that with the understanding that roof replacement will soon be necessary if your roof goes untreated it makes sense to have your roof cleaned. Aside from getting rid of the moss & algae proper maintenance of your roof will increase its longevity and a clean roof will keep your property value higher especially in the sought after Towns of Aveley, Grays and Chafford Hundred.
Via their network of Registered Contractors, Smartseal offers a professional roof cleaning service on all residential and commercial properties in Essex and the Towns of Aveley, Grays and Chafford Hundred.
If you are interested in having your roof professionally cleaned and would like a FREE quotation please call 0800 949 9498 or complete our online enquiry form.