Request a Free Quote
Biowash Non-Pressure Roof Cleaning
Roof Cleaning Hampshire and Roof Moss Removal Hampshire
Fareham is a market town located close to Portsmouth Harbour, and sits in between the larger cities of Portsmouth and Southampton in Hampshire, England. Historically it was an important manufacturer of bricks but this industry has been in decline in recent years. Gosport and Waterlooville are similar sized towns in Hampshire and all of them have strong historical ties to their more famous neighbour, Portsmouth.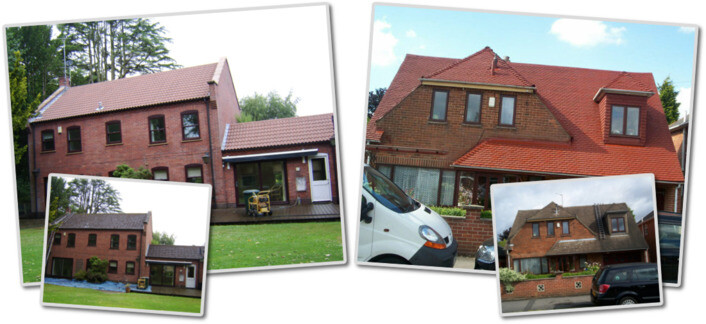 The close proximity to the Solent means there is a constant flow of moist warm air throughout the year across all these towns and although it makes the climate quite mild, it does have an adverse effect on roof tiles. The moist air creates the perfect environment for moss to grow on roof tiles. As some roof tiles are more porous than others the moss can grow very thick overtime on very porous tiles. This can cause a big problem to a roof structure if left too long, so removing moss should be a priority if you want to maintain the value of your home. Extensive moss growth can also look quite unsightly and may become an issue if you are thinking of selling your home.
We have a network of professional roof cleaning contractors that cover Fareham, Gosport and Waterlooville near Portsmouth. They will be able to pressure clean your roof and remove any unsightly moss, algae or lichens that may be attached to the roof tiles. They will also be able to kill any remaining moss spores by spraying the roof tiles with a fast-acting biocide. For additional protection and to help prevent rapid re-growth of moss and algae, a clear sealer or coloured roof coating can be applied. A coloured roof coating can make the roof on your home in Gosport or Fareham look like new.
If you have concerns about having your roof pressure cleaned, we can also arrange a 'soft wash' which would be done from ground level, removing the possibility of damaging roof tiles from someone standing on them.

If your home is in or close to Fareham, Gosport or Waterlooville, ask us for a FREE quote for roof cleaning by calling 0800 849 9498 or click HERE to complete the enquiry form.