Roof Cleaning Brentford and Roof Moss Removal Brentford
We can carry out roof cleaning Brentford and roof moss removal Brentford. All our customers will receive a free roof survey and no obligation quotation for roof cleaning.
Hounslow and Brentford are steeped in History; Hounslow was centred around Holy Trinity Priory founded in 1211, the priory developed what had been a small village into a town with regular markets and other facilities for travellers heading to and from London and the adjacent Hounslow Heath developed a reputation as the haunt of highwaymen. The settlement of Brentford pre-dates the Roman occupation of Britain, and thus pre-dates the founding of London itself. Many pre-Roman artefacts have been excavated in and around the area in Brentford, Bronze Age pottery and burnt flints have been found in separate sites in Brentford. The quality and quantity of the artefacts suggest that Brentford was a meeting point for pre-Romanic tribes.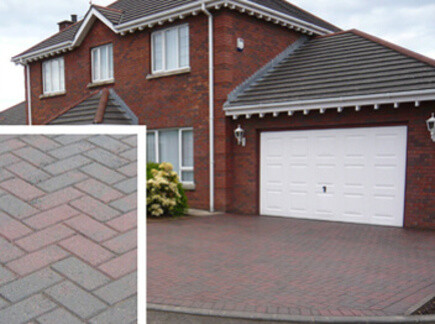 Why is it beneficial to get your roof cleaned?
The streaks that are staining many roofs in Brentford and Hounslow is the Gleocapsa Magma bacteria. Whilst Mildew and algae are unsightly they are not as destructive as some of the more aggressive bacteria and fungi. This mould, mildew, bacteria, lichen and moss directly decompose and break down roofing materials thus can cause a lot of damage to the roof, so moss removal is vitally important. Algae, moss and mould can cause allergic reactions and other health issues so removing them from any part of your home is a good idea. Aside from getting rid of the moss, algae and lichens, proper maintenance of your roof will increase its longevity. Having your roof last longer will save you money, which is the protection of one of your biggest investments.
Our network of professional roof cleaners will off roof cleaning Brentford and roof moss removal Brentford. They will clean your roof and remove moss which will help to extend its lifespan and increase your home's kerb appeal. Our professional cleaners are certified and experienced at washing away algae and dirt from roofs and carry out superior quality roof cleaning, moss removal and roof restoration throughout Middlesex. Our roof cleaning method utilises professional equipment to safely yet effectively remove years of grime from your roof. Our process effectively kills the algae on your roof, which means your newly clean roof will last for years to come.
A clean roof will keep your property value higher. Don't be fooled into thinking you need a new roof as professional roof cleaning and moss removal can restore the beauty of your roof and save you a serious amount of money. Before getting new roof estimates, call us on 0800 849 9498 and see what we can do for you.
We offer a FREE no-obligation quote for a roof cleaning Brentford and roof moss removal Brentford. This service is available for any domestic, commercial or industrial premises in Hounslow and Brentford, please call us or complete our online enquiry form.