Request a Free Quote
Roof Cleaning Suffolk and Roof Moss Removal Suffolk
All throughout Suffolk and surrounding towns such as Ipswich, Bury St. Edmunds, Sudbury, Newmarket and Halesworth, homeowners are calling on the professional roof cleaning contractors to remove moss, algae and lichen that has built up over the years on their roofs. After the process, many are amazed and did not realise how much it could transform the look of their property. We provide a roof cleaning and roof moss removal service throughout Suffolk.
Moss growing on a roof can look very unsightly and can also lead to many other problems if left unchecked. Moreover, gutters and downpipes can become blocked and the extra weight of wet moss can cause stress on a roof structure. During the winter months, the freeze and thaw process may cause roof tiles to break. This can result in premature degradation of your roof and it can start to look unsightly. Furthermore, if this is left to deteriorate further, it could cost you a large amount of money for roof repairs.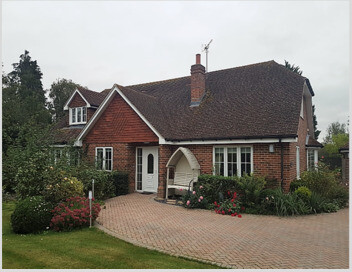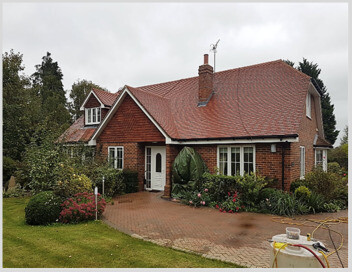 The good news is that our roof cleaning moss removal services are safe, effective and can be done very quickly for most homeowners. Additionally, the cost of roof cleaning is also within the budgets of most homeowners. It improves the look and can add value to a property.
Roof Tile Painting with Climashield™
A dirty moss covered can look very unsightly and detract from the appearance of a property. However, once the roof has been coated, the transformational effect can be amazing. Painting roof tiles with a roof coating like Climashield™ can make tired looking old roof tiles make the roof look like it is brand new.

Most people are not aware as to what can be done to restore colour to old roof tiles. Roof tile painting is fast becoming very popular due to the advances in roof coating technology. Painting roof tiles can certainly improve the look of a home and is a lot cheaper than having a new roof. An application of a good quality roof paint doesn't have to cost too much but can add significant value to the 'kerb appeal' of a home.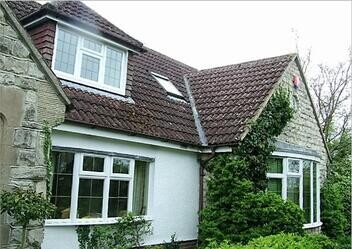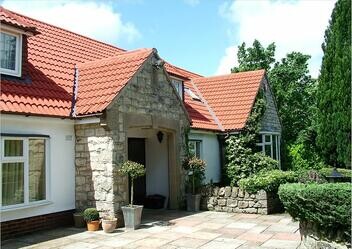 Without maintenance your roof will accumulate dirt, debris and fungi, resulting in it becoming brittle and covered in moss, algae and lichen. Smartseal™ has a number of roof cleaning contractors based in the Suffolk area that will visit your premises at a convenient time. Contractors have been trained in all aspects of roof cleaning and restoration, as well as being fitted with high-performance roof cleaning equipment. This ensures that all roof cleaning jobs are completed to a high standard, with all moss being eradicated from the surface.
The roof cleaning contractor will start the cleaning process by cleaning all tiles with high-pressure water. Any damaged tiles receive attention and are replaced. During this time they will be applying an eco-friendly moss clearing product that will effectively kill off any fungal growth that remains. After your roof has been thoroughly cleaned and is dry, the sealant can be applied.
Roof Tile Sealing in Suffolk
Most roof tiles have a protective coating applied during the manufacturing process. The coating may last many years but eventually will wear down, resulting in the roof tiles becoming porous. A porous roof tile is a perfect environment for moss and algae to flourish. Moreover, moss, algae and lichen can cause all sorts of issues that can be expensive to rectify if left unchecked.
Having a clear roof tile sealer applied will help to protect any porous roof tiles from deterioration. Concrete roof tiles, in particular, are susceptible to moss growth, so making them non-porous can certainly help. Moreover, it is a much more cost-effective solution than the expensive replacement of a roof.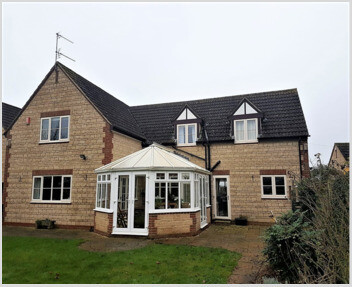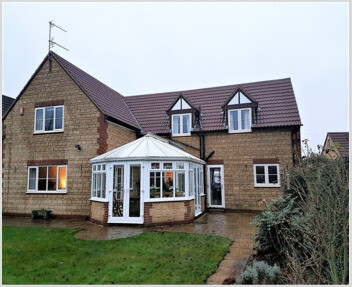 Smartseal™ impregnating roof tile sealer or Climashield™ coloured roof coating, dependant on your type of roof, can be applied. However, both these are entirely optional but come highly recommended owing to a number of benefits they provide. Each type of coating ensures that your roof tiles are protected against UV light as well as being water vapour permeable and freeze-thaw resistant, allowing your tiles to breathe and cope with the unique environment of roofs.
For a FREE no-obligation quote from one of our local roof cleaning contractors in the Suffolk area, please call 0800 849 948 or complete our online enquiry form. We can clean and coat roofs in most Suffolk towns including Stowmarket, Haverhill and Lowestoft.