Request a Free Quote
Biowash Non-Pressure Roof Cleaning
Roof Cleaning Bath and Roof Moss Removal Bath
Bath had long been an ancient borough, having that status since 878AD when it became a royal borough of Alfred the Great. It is set in the rolling countryside of southwest England, known for its natural hot springs and 18th-century Georgian architecture. The museum at the site of its original Roman Baths includes The Great Bath, statues and a temple and the Pump Room serves a popular afternoon tea.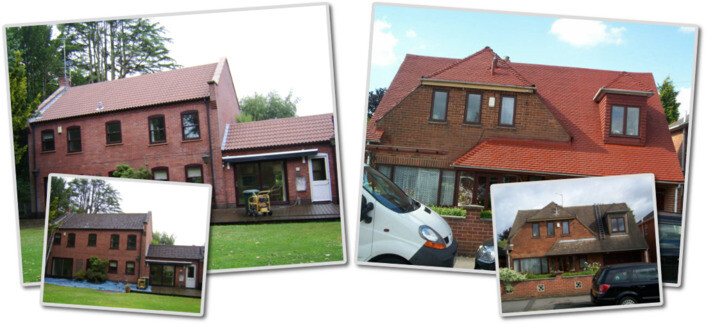 At Smartseal, our professional roofing contractors have the experience, training and right products to know how to properly clean and maintain your roof. Our powerful, yet environmentally safe roof cleaning products are used to dislodge the fungus so it can be easily removed from your roof without damaging the integrity of the roof.
Why should you have your roof cleaned? Due to rainfall and humidity moss and algae tend to grow and multiply in the UK especially in Somerset and the Town of Bath. It only needs a light breeze to spread the spores from lichens, soon these will grow and multiply into moss or algae and cluster into clumps. In the northern hemisphere, moss tends to grow profusely on the north side of the roof or in those parts of the roof covered by overhanging trees. Shade blocking out the sun makes it ideal for moss to multiply. The dew in the morning and rain showers anchor on to the moss and this leads to less evaporation and triggers multiplication until the entire roof is slowly taken over and covered in moss and algae.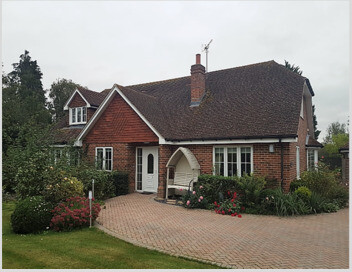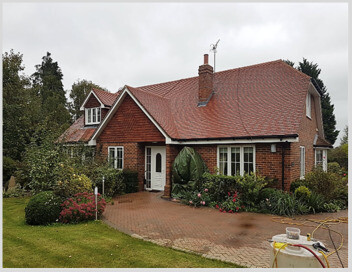 How can this problem be tackled? Moss can be eradicated from the roof however it requires professional help. Smartseal offer a professional roof cleaning and moss removal service for roofs on residential and commercial premises in Bath. Our well trained Registered Contractors using our proven techniques have cleaned almost every type of roof imaginable, and have hundreds of satisfied customers. Our unique methods and customer service allow us to safely provide high-quality service and have been the roof cleaners of choice for many residents in Bath.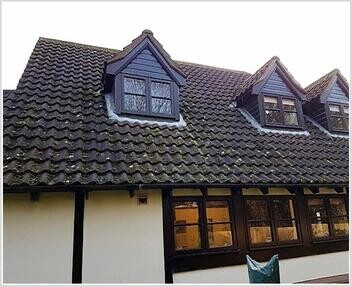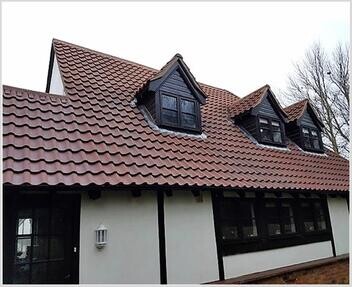 Roof cleaning is dirty, filthy work but our roof cleaners love it because of the fabulous results that can be observed after roof cleaning is performed. There is no doubt when we are finished that you can see the difference. However, what good is a clean roof if everything is left dirty, so we always provide a full clean-up service which means we wash down all the debris from the roof and ensure that we leave your property better than when we found it.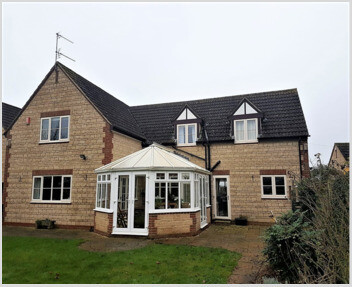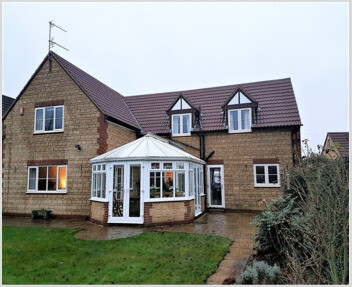 If you need a roof cleaning and moss removal company in Bath with experience that guarantees to use only quality products on your roof, please call us on the number above or fill in our online enquiry form