Request a Free Quote
Biowash Non-Pressure Roof Cleaning
Roof Cleaning Bishop's Stortford and Roof Moss Removal Bishop's Stortford
Bishop's Stortford is a historic market town in eastern Hertfordshire. The town is close to Stansted Airport and a little-known fact is that the River Stort is named after the town and not the other way round. When cartographers visited the town in the 1500's, they reasoned that the town must have been named for the ford over the river and assumed the river was called the Stort.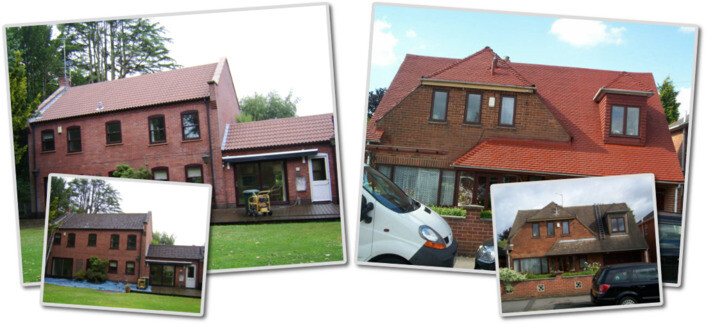 We clean roof and carry out moss removal on a regular basis in Bishop's Stortford and Sawbridgeworth. There are many myths about the roof cleaning and restoration process, especially related to the various types of roof algae and moss that exist and they tend to cause a number of concerns that are completely unfounded. In order to ensure that you understand as much of the roof restoration process as possible below is some information on our roof cleaning and moss removal service. You will find that our roof cleaning and restoration is the best way to ensure that your home is totally transformed and looks beautiful on the outside and will once again make your house look new, you will also find that your home's kerb appeal and value has increased.
Every roof is designed to last for a certain number of years, but algae feed on the moisture that a roof creates. If you don't take the time to clean your roof you may find that you need a replacement roof which is a lot more expensive than just roof cleaning. Moss on a roof is not just a cosmetic issue, many people ignore it simply because they think that it just mars the look of their home but the truth is that the moss on your roof can actually reduce the lifespan.
We pride ourselves on the fast, safe and affordable way of removing fungus and moss from your roof and we have helped many customers achieve their roof's life expectancy.
If you live in Bishop's Stortford, Sawbridgeworth or neighbouring towns in Hertfordshire and would like a FREE no-obligation quote for roof cleaning and moss removal then please call us on 0800 849 9498 or complete our online enquiry form.