Request a Free Quote
Biowash Non-Pressure Roof Cleaning
Roof Cleaning Wisbech and Roof Moss Removal Wisbech
Wisbech in Cambridgeshire is known as the Capital of the Fens. It's a very picturesque area but many house roofs in the area are blighted by moss, algae and lichen growths.
Maybe it is to do with the vast areas of surrounding countryside but the damp warm micro-climate is probably the biggest factor.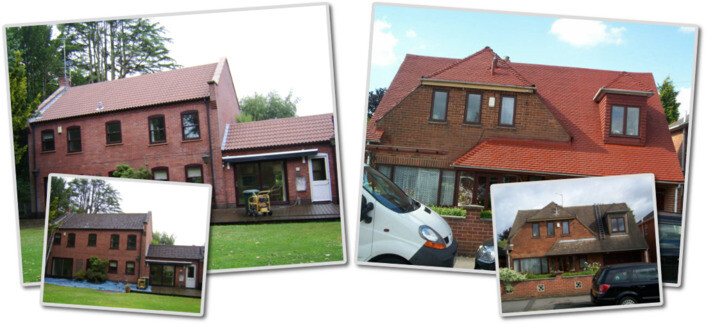 Moss-covered roofs cause problems in two areas:-
They are unsightly and lower the appearance of your home, usually ageing the property and making it look in poor condition
Moss soaks up water and can add up to a lot of extra weight that your roof has to bear; this can lead to expensive repair bills over time
Our local roof cleaning contractors will be able to pressure clean your roof tiles to remove any unsightly fungal growths, as well as the general dirt and grime built up over time. Once thoroughly clean, a potent biocide can be applied to kill any remaining moss and algae spores.
The final roof cleaning stage is optional but strongly recommended. A clear roof tile sealer or coloured roof coating can be applied to protect and enhance the look of the roof surface. These protective sealers and coatings will also help to prevent moss from growing back quickly by making the surface water resistant. These ensure that fungal growths and grime can't take hold in the same way again in the future; they give a protective barrier which means that these pollutants sit on the surface and will be washed away when it rains.
These roof restoration services are available in Wisbech and surrounding areas, including Kings Lynn, Downham Market and March so please call us on 0800 988 0348 or fill in our online contact form