Request a Free Quote
Non-Pressure Roof Cleaning Video
Roof Cleaning Bexley and Roof Moss Removal Bexley
Smartseal offer a professional roof cleaning service, that will transform any roof in Bexley and surrounding areas of South London including Greenwich, Dartford, Bexleyheath, and Lewisham and nearby towns such as Deptford, Peckham and Charlton. If you need professional, top quality roof repairs, roof cleaning and protective roof sealers in any of the above areas then please give us a call.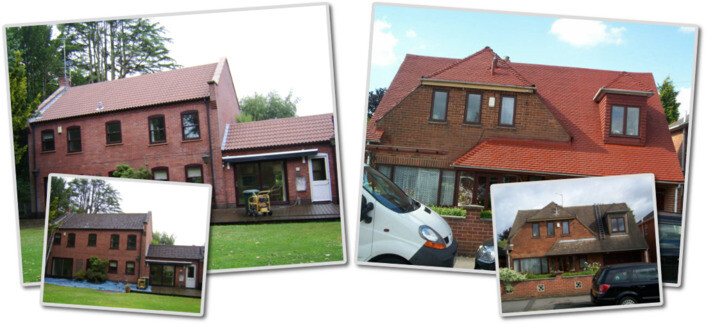 Many roofs in Bexley and Greenwich are suffering from years of accumulated airborne dirt and infestations of significant moss growth that all combine to make your roof like very tired. Our roof cleaning, moss removal and restoration service in South London can extend the life of your roof without the enormous expense of a replacement roof.
Your roof will be thoroughly cleaned to return the tiles to a good as new condition, after the clean a full assessment can be made for any requirement for any necessary roof repairs to be carried out. A biocide treatment is then applied to the roof to ensure all sub-surface moss growth is eradicated and to prevent regrowth, you then have the option of a protective and weatherproof sealer or coating.
If you have a roof that has natural clay or slate tiles then these can also be fully cleaned with our software method, they can then treated with a clear impregnating roof sealer that repels any moisture is fully vapoured permeable and has self-cleaning properties as the molecular structure of the sealer enable dirt to be washed off with the rain.
If you are considering getting a quotation for a roof clean in Bexley, Lewisham or Greenwich then call us on 0800 849 9498 for a FREE no-obligation survey by locally based self-employed professional roof cleaners alternatively please complete our enquiry form.