Request a Free Quote
Biowash Non-Pressure Roof Cleaning
Roof Cleaning Croydon and Roof Moss Removal Croydon
If your roof is dirty and covered in moss and you are looking for a professional roof cleaning company in Croydon, Epsom, Sutton or Banstead then Smartseal offer a roof cleaning and restoration service that is Fast, Safe and Affordable. Much of the moss on the roofs on residential and commercial properties in the UK are there because of the warm, moist environment, especially on the north and west sides of a roof. We carry out roof cleaning and moss removal on roofs throughout Croydon and other areas across South London.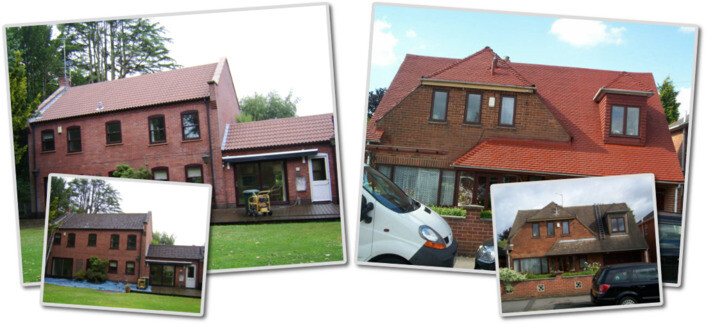 After protecting your plants and grass with tarpaulin sheets and with downpipes for the guttering blocked or disconnected the roof cleaning will then be carried out using specialist cleaning equipment. Once all the moss, dirt and algae growth is removed, a re-inspection of the roof takes place to find out if any roof repairs such as broken or damaged tile are necessary. Once all repairs are completed, a heavy application of a bio-degradable moss killer is applied to ensure all sub-surface spores are eradicated.
Within just a couple of hours, your roof will go from dirty and stained to look like a brand new roof. The cost of roof cleaning and moss removal is a fraction of the cost of a replacement, couple that with the understanding that roof replacement will soon be necessary if your roof goes untreated it just makes perfect sense to have your roof cleaned.
If you would like a FREE quotation and survey for roof cleaning and sealing or coating in any part of Croydon, Epsom, Sutton or surrounding towns in South London, please call 0800 849 9498 or by completing our online enquiry form.