Request a Free Quote
Biowash Non-Pressure Roof Cleaning
Roof Cleaning Herefordshire and Roof Moss Removal Herefordshire
Herefordshire is one of the most sparsely populated counties in the UK with around 180,000 residents living in the county. Smartseal Registered Installers in Herefordshire provide a high-quality roof cleaning & roof moss removal service. In addition, we also provide a roof painting service that can make any 'tired' looking roofs in Hereford look like new. We can also carry out roof repairs on older roofs in most towns including Coddington, Leominster, Kingsland, Ledbury and smaller villages across the county of Herefordshire.
Every roof cleaning contractor we use in Herefordshire are trained by Smartseal to use and apply roof sealers and coloured roof coatings. Roof restoration should be carefully planned and before any work is undertaken a full roof survey should be undertaken to make sure every angle is covered.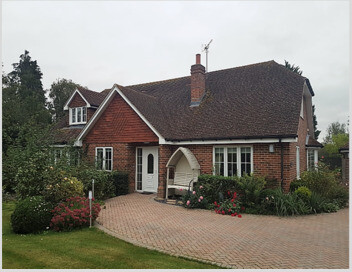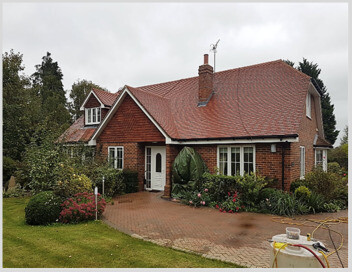 If your roof is covered in moss, dirt, grime and you want to know the cost of roof cleaning we can certainly help. We have a nationwide network of professional roof cleaning contractors that cover the whole of Herefordshire. They are able to provide free roof cleaning quotes across most towns and villages. This means that affordable roof cleaning moss removal services are now available to homeowners wherever they live.
Roof Painting with Climashield™
The climate across the UK varies throughout the year; from hot summers to warm wet winters and most roofs, like any part of a home, have a habit of getting dirty. Damp roof tiles are very susceptible to the growth of moss and algae which can cause damage to a roof if left over a long period. Furthermore, most homeowners do not have the equipment or the desire to attempt roof cleaning. This means that employing the skills of a professional roof cleaner is the only option when roof cleaning moss removal is required.
Some roof tiles can look old even after cleaning and other options may need to be considered such as roof painting. When this happens, a clear roof sealer will not help as it will not change the appearance of roof tiles. However, there is a solution which can make an old roof look like new for a total roof transformation.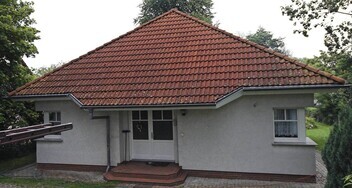 An application of a coloured roof coating like Climashield™ can be applied to turn an old looking roof into a new one. For complete peace of mind, Climashield™ also comes with a 10-year Guarantee. The durable roof coating restores the surface colour of concrete roof tiles giving them the appearance of a new roof. It also leaves the roof tiles water-resistant and protected from the harmful effects of UV light. Climashield™ Roof coatings also allow roof tiles to flex, expand and contract with changes in temperature, which helps to prevent cracking.
Moss on a roof can cause damage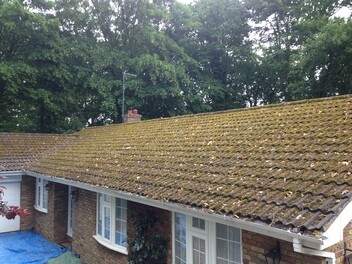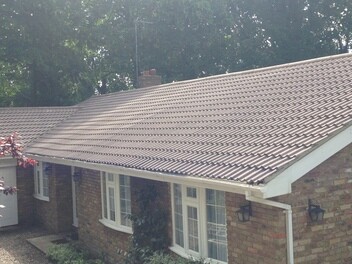 A carpet of moss growing on a roof can look unsightly what's more it can lead to many other problems if left unchecked. Moreover, gutters and downpipes become blocked and the extra weight of wet moss can cause stress on the roof. So during the winter months, the freeze and thaw process may cause roof tiles to break. This can result in premature degradation of your roof. If this is left to deteriorate further, it could cost you a substantial amount of money for roof repairs.

The good news is that our roof cleaning moss removal services are safe, effective and can be done very quickly for most homeowners. Additionally, the cost of roof cleaning is also within the budgets of most homeowners. It can also improve the look and can add value to a property.
Smartseal Registered Contractors
We have a network of independent 'Professional Roof Cleaners' operating throughout Herefordshire who uses our products and provides a full range of roof cleaning and restoration services. This will include the Roof Moss Prevention Treatment. To help you obtain a competitive quote up to 3 Registered Contractors will be given the opportunity to submit a quote to undertake the work. Our Registered Contractors are Independent Businesses, who should at all times conduct themselves in a professional and responsible manner to reflect the good name of Smartseal UK Ltd.
By working with a Professional Roof Cleaning Company who are a 'Smartseal Registered Contractor' you have the peace of mind of knowing that you are dealing with an established independent roof cleaning company who have a proven track record in the industry. Your roof will be fully cleaned using specialist professional cleaning equipment in the minimum time possible with as little disturbance to you or your neighbours.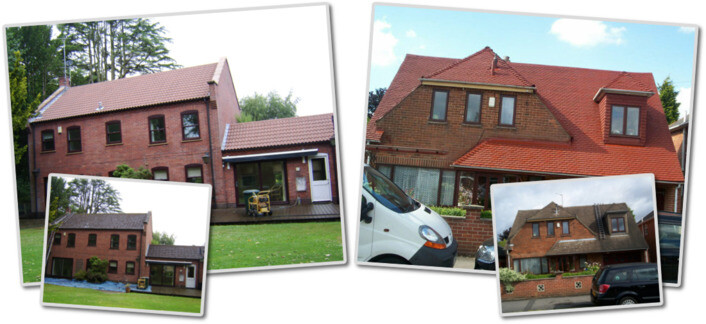 If you would like a FREE roof cleaning quotation in Herefordshire please call 0800 849 9498 or make an enquiry online.