Request a Free Quote
Biowash Non-Pressure Roof Cleaning
Roof Cleaning Hertfordshire and Roof Moss Removal Hertfordshire
Hertfordshire is one of the UK's heaviest populated counties with approximately 1,000,000 homeowners. It comes as no surprise to us that we receive many roof cleaning and roof moss removal enquiries from all over the county in towns such as Watford, St Albans, Hitchin, Ware, Stevenage and Hoddesdon.
If your roof is covered in moss, dirt, grime and you want to know the cost of roof cleaning we can certainly help. We have a nationwide network of professional roof cleaning contractors that cover the whole of the UK. They are able to provide free roof cleaning quotes across most towns and villages. This means that affordable roof cleaning moss removal services are now available to homeowners wherever they live.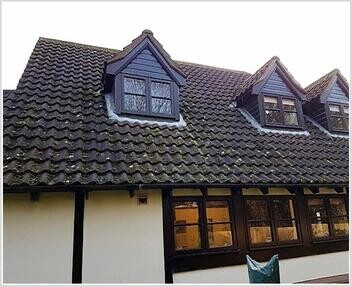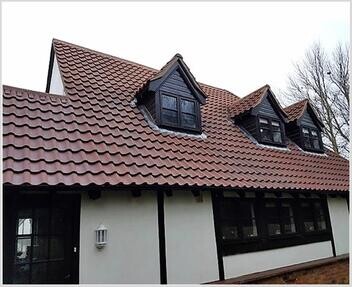 The climate across Hertfordshire varies throughout the year; from hot summers to warm wet winters and most roofs, like any part of a home, have a habit of getting dirty. Damp roof tiles are very susceptible to the growth of moss and algae which can cause damage to a roof if left over a long period. Furthermore, most homeowners do not have the equipment or the desire to attempt roof cleaning. This means that employing the skills of a professional roof cleaner is the only option when roof cleaning moss removal is required.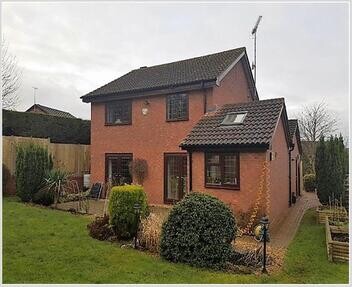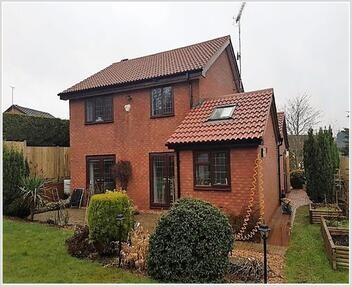 If you live in Hertfordshire and are looking for any aspect of roof cleaning, roof repairs or roof coating, we have a number of Smartseal trained contractors. They can provide a great service for roof cleaning and roof coating which can transform the look of any 'tired' looking roof in Hertford to one that looks like new. Our roof cleaners in Herts can also undertake roof repairs where the need arises – we have done this numerous times on older roofs in St Albans, Stevenage and Hemel Hempstead.
Roof Coating and Painting Roof Tiles Hertfordshire
Roof tiles are very susceptible to continuous weathering and because of this, become more and more porous over time. As a result, this creates the ideal conditions for the growth of moss and lichens on roof tiles. Roof tiles which may have looked great to start with can begin to look very tired and grubby. Most people just accept that their roof will look dirty and are not aware of the options to create a better-looking roof. Replacing a roof is not an option because of the expense and this is generally only done when a roof is damaged beyond repair.

Roof coating or roof tile painting as some people call it is a much cheaper and more cost-effective alternative than replacing a roof. Roof coating is also a much quicker solution as it will only take a couple of days. Roof repairs, cleaning and coating is something that needs careful preparation and its always important to have a comprehensive roof survey carried out prior to any cleaning taking place.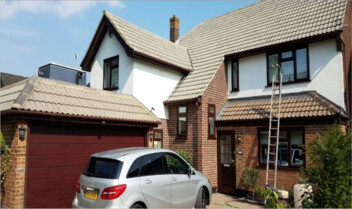 Our roof cleaning contractors in Hertfordshire are very professional in every aspect of what they do and they are experienced enough to carefully plan each stage of the roof cleaning process to ensure a thoroughly professional roof cleaning project in Herts.
A coloured roof coating can totally change the look and appearance of a home. These high-quality roof coatings from Smartseal are water vapour permeable to help the roof tiles to 'breathe' and prevent any damp patches forming. Dampness on roof tiles can lead to the spread of unpleasant fungal and mould growths that are a common problem in older style homes.
Roof Tile Sealer
Due to the very high levels of water resistance, Climashield™ Roof Sealer provides protection against dirt and grime. Using advanced surface impregnation it seals porous surfaces without altering the natural appearance. What's more once sealed the tiles will be protected against harsh weather conditions. Furthermore, it's a cost-effective solution than the expensive replacement of a roof. Damp roof tiles also contribute to higher energy bills due to the transference of heat from inside to out. This can help reduce energy bills by keeping the roof tiles dry. Moreover, it will protect and improve the appearance as well as creating an invisible barrier to prevent damp penetration.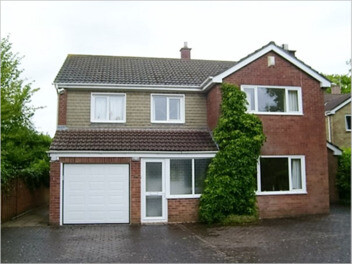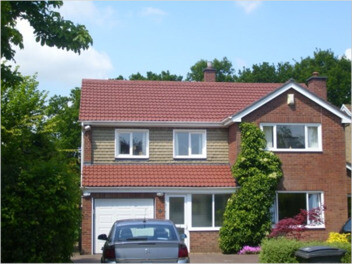 Smartseal roof coatings are guaranteed for 10 years. High-quality colour pigments are used, which stop any colour loss from UV light over time, that can be a big problem with many roof coating products on the market today. Another benefit is that the roof coatings allow the roof tiles to 'flex' during variations in the outside temperature; this is a big benefit and helps to stop the roof tiles getting brittle and possibly starting to crack at some point.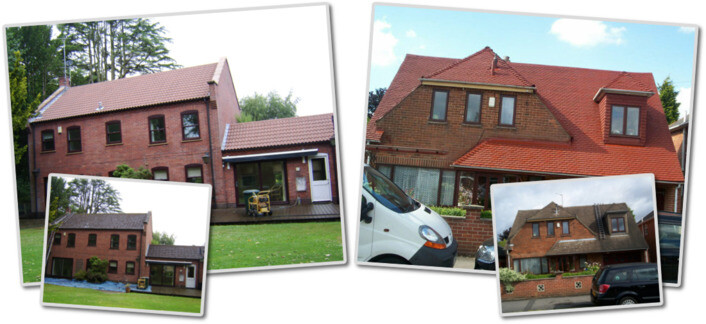 An application of a coloured roof coating can make a home stand out from similar properties in a road and make an old roof look like new. Request a FREE roof cleaning quote in Hertfordshire by calling 0800 849 9498 or make an online enquiry by clicking here.