Request a Free Quote
Roof Cleaning Belfast and Roof Moss Removal Belfast
Smartseal Registered Installers offer professional roof cleaning and roof sealing services, that will transform any roof in Belfast and surrounding areas including, Londonderry, Andersonstown, Dunmurry, Lisburn, Knock, Newtownabbey, and nearby towns such as Bangor, Newtownards, Glenavy, Muckamore, Holywood. If you need a professional, top quality roof repair, roof cleaning and roof sealing job in any of the above towns then please give us a call on 0800 849 9498.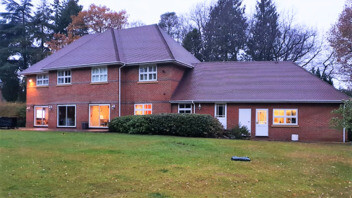 The steady increase in interest for roof cleaning in Northern Ireland including Belfast and surrounding towns is noticeable as the weather conditions have promoted the growth of significant amounts of moss on concrete and slate tiled roofs throughout the area.
The green growth can eventually cause several issues with cracked or broken tiles, gutter systems blocked causing water ingress into the roof and walls as well as spoiling patios and footpaths as the clumps of moss are dislodged.
Roof Tile Painting Belfast
Roof tiles are very susceptible to continuous weathering and because of this, become more and more porous over time. As a result, this creates the ideal conditions for the growth of moss and lichens on roof tiles. Roof tiles which may have looked great to start with can begin to look very tired and grubby. Most people just accept that their roof will look dirty and are not aware of the options to create a better-looking roof. Replacing a roof is not an option because of the expense and this is generally only done when a roof is damaged beyond repair.

Roof coating or roof tile painting as some people call it is a much cheaper and more cost-effective alternative than replacing a roof. Roof coating is also a much quicker solution as it will only take a couple of days.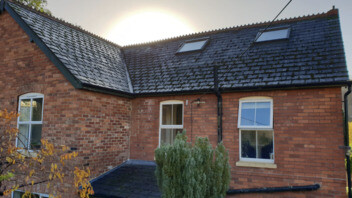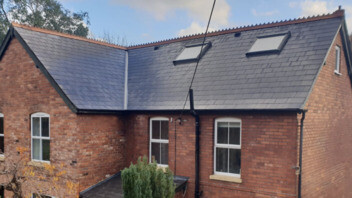 Getting your roof cleaned by professional contractors will make a dramatic difference to your home or business. Removing years of accumulated airborne dirt and moss will visually transform your property. Following a deep clean the roof will have a biocide treatment to completely eradicate the remaining spores within the tiles.
Any roof repairs required will be completed at this stage with any cracked or broken tiles replaced with locally sourced replacements; if any valleys need re-lining or ridge tiles re-bedded this can also be completed at this stage, ensuring your roof is fully sound. All cleaned roofs will benefit from the application of either a coloured or clear protective roof coating or roof sealer.
Roof Tile Sealing Belfast
Having a clear roof tile sealer applied will help to protect any porous roof tiles from deterioration. Concrete roof tiles, in particular, are susceptible to moss growth, so making them non-porous can certainly help. Moreover, it is a much more cost-effective solution than the expensive replacement of a roof.

Another problem resulting from damp, porous roof tiles is higher energy bills due to the transference of heat from inside to out. Roof tile sealing can help reduce energy bills by keeping the roof tiles dry and preventing heat transference. Moreover, it will protect and improve the appearance of the roof as well as creating an invisible barrier preventing damp penetration.
Due to the very high levels of water resistance, Climashield™ Roof Sealer provides protection against dirt and grime. Using advanced surface impregnation it seals porous surfaces without altering the natural appearance. What's more once sealed the tiles will be protected against harsh weather conditions.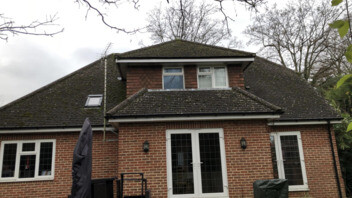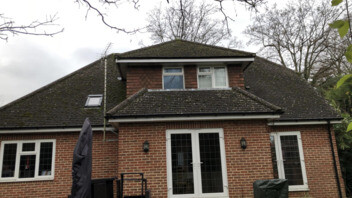 If you would like a FREE no obligation quotation for any roof cleaning in Northern Ireland roof repairs and a follow-up application of roof coating in Belfast, Londonderry, Lisburn, Knock, and Bangor then please call us now on 0800 849 9498 or complete our enquiry form.