Request a Free Quote
Biowash Non-Pressure Roof Cleaning
Roof Cleaning North Wales and Roof Moss Removal North Wales
The climate throughout North Wales is proving to be the perfect breeding ground for significant levels of roof moss growth and algae spores that spoil the visual appeal of your roof structure. We are getting more and more enquiries and work relating to the removal of roof moss throughout North Wales including Chester, Wrexham, Prestatyn, Llandudno, Conwy, Colwyn Bay, Bangor and Rhyl; as home and business owners take every precaution in avoiding the consequences of gutters blocked and ground floor areas made untidy and potentially slippery from moss displacement.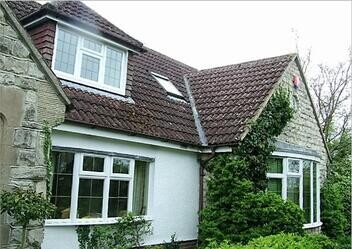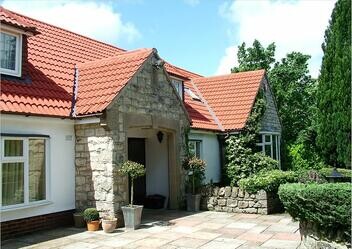 Our extensive and vastly experienced registered roof cleaning professionals can tackle any size and shape of the roof, and whilst the majority of properties can be accessed with ladders or mini towers, if your roof cleaning requires the erection of temporary scaffolding or the use of a cherry picker, these requirements can all be taken care of.

After protecting all ground floor areas and disconnecting or blocking the downpipes, the roof cleaning and roof moss removal can get underway. With professional quality equipment, the roof is fully cleaned removing all evidence of green growth from your roof tiles along with decades of dirt and airborne pollutants that have visibly deteriorated the aesthetic appeal of a fully cleaned and restored roof.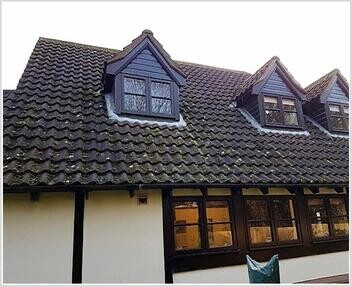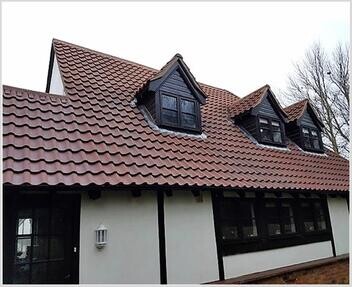 All exterior surfaces of your home or business are lightly pressure washed to remove all debris adhering to the walls, windows and gutters, with all moss bagged up and removed from the site. Once the roof cleaning has been completed the structure is checked for any required roof repairs. As a matter, of course, all broken or cracked tiles are replaced alongside eroded or displaced mortar to the ridge tiles, valleys, hips and lead work which is removed and replaced with the appropriate mortar to ensure stability and totally weatherproof. With the repairs having cured sufficiently the roof is treated with a fungicidal wash that eliminates any remaining stubborn moss spores. The roof is given time to dry before the option of a recommended application of a roof coating or roof sealer is applied.

For properties that have traditional slate tiles or clay tiles then a clear solvent free impregnating sealer with exceptional lifespan should be applied. If your property has concrete roof tiles, then following the clean these will have a sandstone appearance and are more structurally open to the elements, it is, therefore, appropriate to apply coats of Smartseals Climashield™ coloured roof coating.
Climashield™ is available in a range of popular colours and has been accredited with several international standards of performance following independent testing by the UK based Paint Research Association. Combined with these test results and if applied by a Smartseal registered contractor, the product is covered by a 10-year guarantee against flaking, peeling or lifting.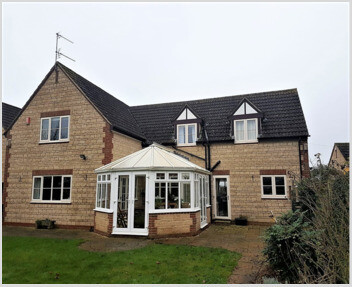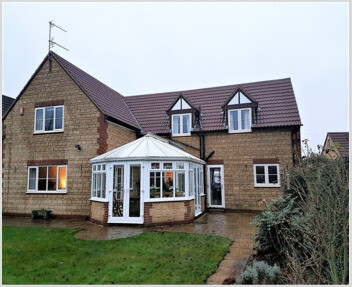 All customers in North Wales can be assured of getting a superb service using premium rated products and at prices that are not supporting teams of canvassers, salespeople, and managers and eventually the roof cleaners.

If you would like a FREE no obligation quotation for any roof cleaning, roof moss removal, roof repairs and an application of a suitable protective roof coating anywhere in North Wales including Chester, Wrexham, Prestatyn, Llandudno, Conwy, Colwyn Bay, Bangor and Rhyl then call us on 0800 849 9498 or click here to complete our enquiry form.