Request a Free Quote
Biowash Non-Pressure Roof Cleaning
Roof Cleaning Devon and Roof Moss Removal Devon
Devon is a large county in the south west of England with many sandy beaches, fossil cliffs, medieval towns and moorland national parks. There are also towering cliffs of the northern Exmoor Coast and rock formations on the fossil-rich southern Jurassic Coast. The English Riviera as it is known is a series of picturesque harbour villages including Torquay, Paignton and Brixham. The county has a wide variety of housing stock ranging from very new housing to much older housing dating back hundreds of years.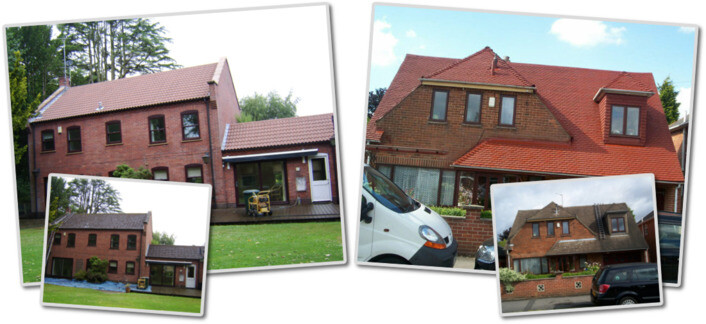 The weather conditions in Devon, especially in the winter can be particularly damp and wet and can result in rapid moss growth on roof tiles which can look very unsightly. A porous roof becomes a 'haven' for all types of moss, lichen and algae to flourish. Porous roof tiles will provide the perfect environment for moss and other forms of algae to grow which can be a constant problem. We have heard from homeowners throughout Devon, from Sidmouth and Lyme Regis in the south to Barnstaple and Bideford in North Devon who need a good roof moss removal service.
Smartseal have a network of contractors who are trained in the art of professional roof cleaning to ensure you have a new looking roof every time. It is beneficial to have your roof cleaned as the streaks that are staining the roof are actually a bacteria called Gleocapsa Magma. These strains of algae, mould, mildew, lichens and moss directly decompose and break down roofing materials over a prolonged period of time which will be costly to repair.
Moss removal and proper maintenance of your roof will increase its longevity and save you money, which is the protection of one of your biggest investments. A clean roof will keep your property value higher in Bideford, Exmouth or Brixham, because it will retain its kerb appeal.
If you would like a no obligation FREE Quote for roof cleaning and moss removal in Paignton, Barnstaple, Exeter, Plymouth, Torbay and all other towns and villages in Devon, just call us 0800 849 9498 or make an enquiry online.