Request a Free Quote
Biowash Non-Pressure Roof Cleaning
Roof Cleaning Billericay and Roof Moss Removal Billericay
Billericay is a commuter town in the local borough of Basildon with a population of just under 30,000. It is a town steeped in history and one of its claims to fame is that the Pilgrim Fathers met in the town prior to setting sail to the new world of America in the Mayflower ship. Town signs in Billericay still depict this famous ship.
There are many historic buildings in Billericay and Ingatestone as well as areas with more recently built housing stock. These days in Billericay there are unsightly roofs due to moss, algae and lichen growth, as well as general dirt and pollutants. This is a similar story in towns close by such as Stock, Ingatestone and Margaretting. Consequently, our roof cleaning contractors in this area of Essex have never been busier.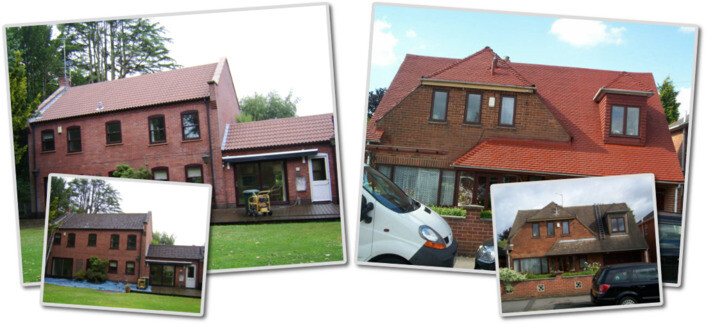 A dirty moss covered roof looks unsightly and once clean it's quite amazing the transformational effect it can have on your whole property. Whether you're looking to stay in the house long-term or if you're looking to sell, a clean roof can work wonders on the impression your property gives to others. First impressions count and keeping your roof clean will add 'kerb appeal' to your property.
It could also save you money in the long run as a heavy carpet of moss on the roof soaks up water and increases stress on the roof which could lead to repair bills in future.
The roof cleaning process in summary:
Pre-treatment with a biocide to kill moss and algae spores
Pressure cleaning of roof tiles
Roof repairs if necessary
Application of roof sealer or coating for lasting protection
If you in or near Billericay, Ingatestone or Ingatestone and would like a free quote for general moss removal and roof cleaning, please call 0800 849 9498 or fill in our online enquiry form.