Request a Free Quote
Biowash Non-Pressure Roof Cleaning
Roof Cleaning Chigwell and Roof Moss Removal Chigwell
The Towns of Chigwell, Loughton Buckhurst Hill are part of the ancient woodland parish of Epping Forest and forms part of the so-called 'golden triangle' of Essex. This former Royal Forest has steeped in History has several conservation areas and many listed buildings.
Roof algae and moss are a nationwide issue particularly in Essex and the Towns of Chigwell, Loughton and Buckhurst Hill. There are several culprits that grow on roofs making a mess of things one is a bacteria called Gleocapsa Magma. Other organisms like mildew and algae are unsightly but not as destructive as some of the more aggressive bacteria such as fungus, moss and lichens.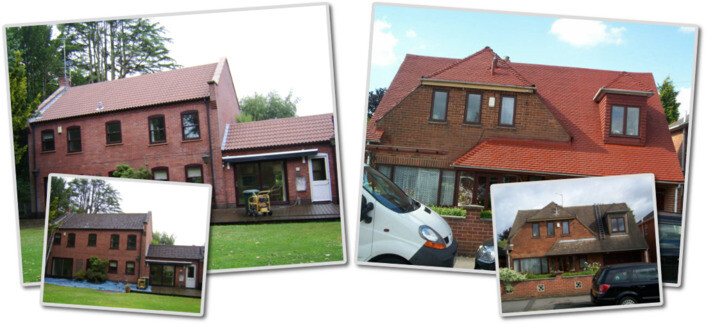 The Good News is that these stains and micro-organisms can be safely removed. Smartseal have a network of Professional Roof Cleaners who offer a full roof cleaning and restoration service in Chigwell, Loughton and Buckhurst Hill. Having your roof cleaned is fast safe and affordable, it will improve the look of your home, add value to your property and extend the life of your roof.
By working with a Professional Roof Cleaning Company who are a 'Smartseal Registered Contractor' you have the peace of mind of knowing that you are dealing with a fully insured, established roofing company who have a proven track record in the industry.
If you live in Buckhurst Hill, Loughton or Chigwell and would like a FREE quote for roof cleaning and restoration please call 0800 849 9498 or complete our online enquiry form.