Roof Cleaning Falkirk and Roof Moss Removal Falkirk
Falkirk is a large town in central Scotland and is the main town and administrative centre of the Falkirk council area, which has an overall population of 156,800. The warm and damp microclimate means there are many homeowners looking for roof cleaning Falkirk and roof moss removal Falkirk. If your roof is covered in moss we can provide a quote for roof cleaning Falkirk and roof moss removal Falkirk.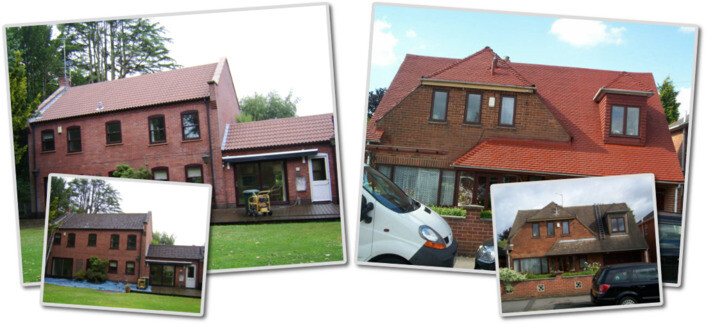 If your home is like many other residential and commercial properties throughout the central lowlands of Scotland it is quite likely the roof may be dirty and has moss growing on it. Not only are these causing the appearance of your roof to deteriorate, but they can cause the premature degradation of your roof and could cost you thousands in repairs. The good news is that Smartseal via our network of Registered Contractors offers a professional roof cleaning service in Falkirk and other areas nearby in central Scotland. These stains and micro-organisms will be safely removed with as little disturbance to you or your neighbours.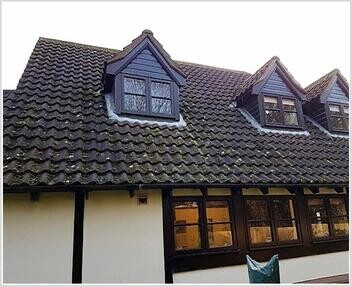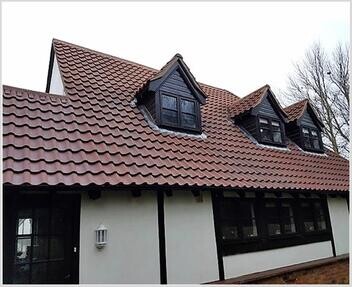 Your roof will be fully deep cleaned using specialist professional cleaning equipment the cleaning process will remove all moss, algae, lichen and any other dirt residue that has built up over decades. Your roof will then be treated with a biocide to prevent re-growth, you also have the opportunity of a protective sealer applied after the biocide. Throughout the roof cleaning process, our contractors will make sure that downpipes are protected, with the gutters fully cleaned out and left clear of any debris from the roof. By working with a Professional Roof Cleaning Company you have the peace of mind of knowing that you are dealing established roof cleaning company who have a proven track record in the industry.
Smartseal also offers the Biowash non-pressure roof cleaning process which is carried out from the ground or the safety of a ladder. This is an ideal method for clay and slate tiles as we will not walk on your roof, and we will not use a pressure washer.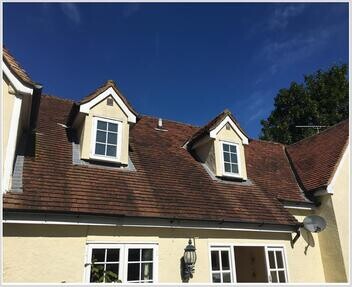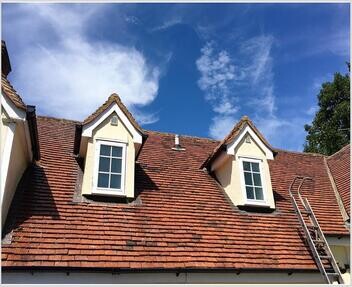 Falkirk is one of the largest towns in central Scotland. If you would like a FREE quotation for roof cleaning Falkirk or roof moss removal Falkirk, please call 0800 849 9498 or complete our online enquiry form. Our roof cleaners in central Scotland can carry out a survey for roof cleaning Falkirk and provide a no-obligation quotation for roof moss removal as well.