Roof Cleaning Kent and Roof Moss Removal Kent
We provide professional roof cleaning Kent and roof moss removal Kent. The climate in Kent varies throughout the year from hot summers to warm wet winters. Most roofs, like any part of a home, have a habit of getting dirty. Damp roof tiles are very susceptible to the growth of moss and algae. This can cause damage to a roof if left over a long period. Furthermore, most homeowners do not have the equipment or the desire to attempt roof cleaning.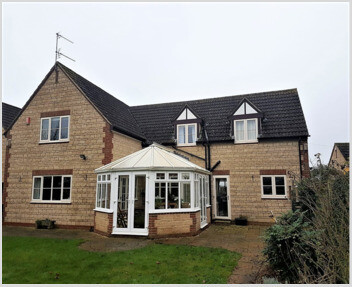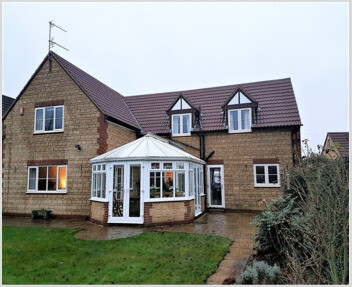 Can my roof tiles be painted?
Your home is highly likely to be the largest single investment you will ever make, so it certainly makes sense to try and protect its value. Furthermore, it follows that periodic general home maintenance is essential to keep a property in good condition. Roof coating or roof tile painting is just one area that can make a vast difference to the value of your home. If roof tiles are left too long without being looked after, they can detract from the look of a nice home.
Roof tiles are very susceptible to continuous weathering and because of this, become more and more porous over time. As a result, this creates the ideal conditions for the growth of moss and lichens on roof tiles. Roof tiles which may have looked great to start with can begin to look very tired and grubby. Most people just accept that their roof will look dirty and are not aware of the options to create a better-looking roof. Replacing a roof is not an option because of the expense and this is generally only done when a roof is damaged beyond repair. Roof coating or roof tile painting as some people call it is a much cheaper and more cost-effective alternative than replacing a roof. Roof coating is also a much quicker solution as it will only take a couple of days.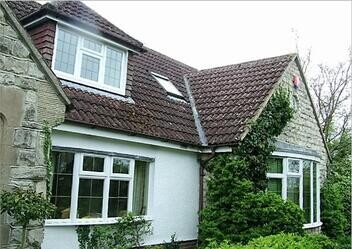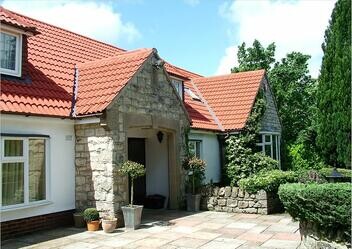 Whether you have slate, clay or the more modern concrete roof tiles, all can be effectively cleaned, repaired and treated. All sensitive areas are covered to protect them from water ingress. Guttering systems are disconnected to ensure heavy moss deposits are not left to block your guttering. Any roof cleaning Kent will be carried out with professional roof cleaning equipment. Full consideration and care will be given to more aged roof tiles as the operative can reduce the flow rate and pressure.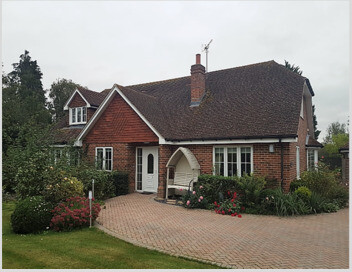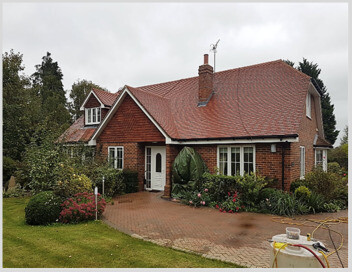 Many roof structures in Folkstone, Canterbury and Dartford have extensive roof moss coverage. A survey will be carried out to assess any areas that require additional attention.
Any cracked or broken tiles are replaced with locally sourced stock. Plus ridge tiles or hips that have suffered extensive mortar degradation are re-bedded. Any eroded mortar is also replaced to ensure the roof structure is watertight and sound.
Protect your roof with Climashield™ Clear Sealer
Climashield™ Clear Sealer with a 10 Year Guarantee will help to protect the roof tiles from deterioration. What's more, it is a cost-effective solution than the expensive replacement of a roof. Damp roof tiles also contribute to higher energy bills due to the transference of heat from inside to out. Due to the very high levels of water resistance, Climashield™ Roof Sealer provides protection against dirt and grime. Using advanced surface impregnation it seals porous surfaces without altering the natural appearance. What's more once sealed the tiles will be protected against harsh weather conditions.
Once completed a moss treatment is applied to ensure all sub-surface spores are killed off. We then recommend a clear or coloured roof coating to protect the roof tiles. If you have clay tiles then the clear impregnating solvent-free sealer is recommended to fully protect the tiles. The self-cleaning attributes of the sealer also assist in keeping the area moss and dirt free for years.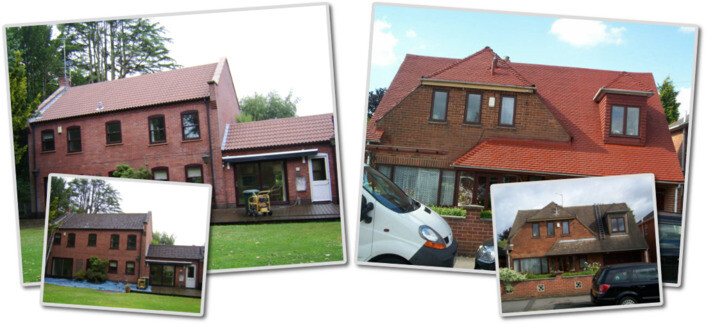 If you are looking for roof cleaning Kent or roof moss removal Kent and live in Canterbury, Maidstone, Dover, Tunbridge Wells, Sevenoaks, Sittingbourne and surround towns and villages in Kent and would like a FREE no-obligation roof cleaning, roof moss removal, roof sealing and coating quotation then call us on 0800 849 9498 or complete the enquiry form.