Roof Cleaning Milton Keynes and Roof Moss Removal Milton Keynes
Roof Cleaning Milton Keynes can help with the many problems with moss and algae on roofs which are caused by the damp climate. This can have an adverse effect on a roof and it creates the perfect conditions for moss, algae and lichens. This can lead to a number of problems that can be expensive to rectify. The build-up of moss on a roof not only looks unsightly but can cause damage to the structure of the roof and damage the roof tiles. Roof Cleaning and Roof Tile Sealing and Roof Moss Removal Milton Keynes can transform your property and makes a significant difference in the visual appeal of residential and commercial premises. We can help as we provide a professional roof cleaning and roof moss removal service in Milton Keynes.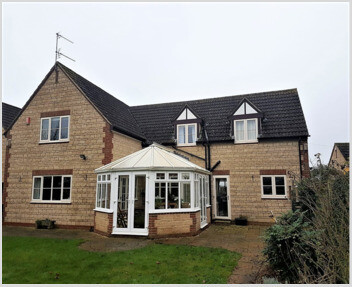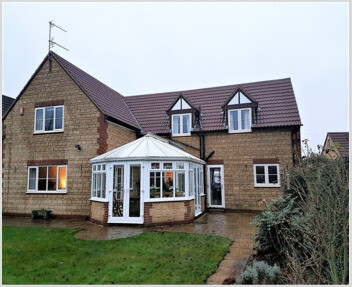 Roof Cleaning can improve the value of your home
A dirty moss-covered roof looks unsightly and can soon devalue the 'kerb appeal' of a property. However, once roof moss removal has been carried out, the transformational effect can be incredible. So whether you're looking to stay in a house long-term or if you're looking to sell, roof cleaning can add value to your home.
If you are trying to sell your property, a dirty moss-covered roof will certainly have a detrimental effect on the value. Furthermore, many surveyors will negatively highlight a moss-covered roof in their survey and recommend roof moss removal prior to selling. Once roof moss removal has been carried out, this often results in a higher price being obtained for the property. It also follows that if a price has already been agreed and a condition of the survey is for the roof moss to be removed, then this often results in the seller having to lower the price.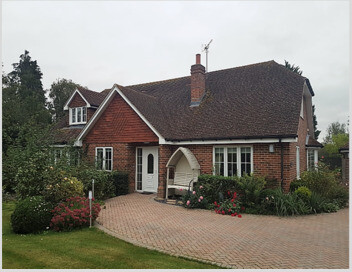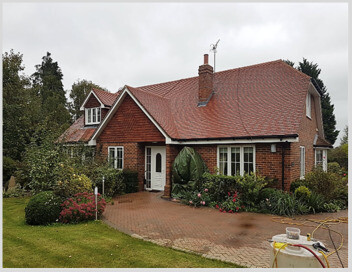 Roof Tile Painting Milton Keynes
For a total transformation if you would like your roof painted we recommend Smartseal's Climashield Roof Coating. It protects and makes old roofs look like new again. What's more, it restores the surface of concrete roof tiles giving them colour and the appearance of a new roof. In addition, it will protect from the harmful effects of UV light and leave it water-resistant. Furthermore, it allows the roof tiles to breathe and flex and helps prevent cracking as all specialists in roof cleaning Milton Keynes will know.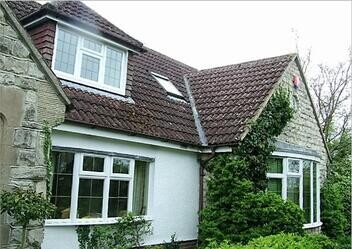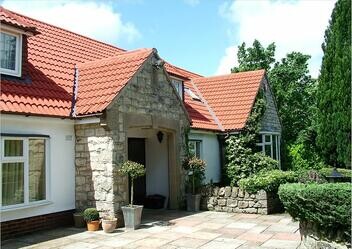 Roof coating or roof tile painting is just one area that can make a significant difference to the value of your home. If roof tiles are left too long without being looked after, they can detract from the look of a nice home. Roof tiles are very susceptible to continuous weathering and because of this, become more and more porous over time. As a result, this creates the ideal conditions for the growth of moss and lichens on roof tiles. Roof tiles that may have looked great to start with can begin to look very tired and grubby. Most people just accept that their roof will look dirty and are not aware of the options to create a better-looking roof.