Roof Cleaning Northants and Roof Moss Removal Northants
Roof Cleaning Northants and Roof Moss Removal Northants. Are looking for a reliable and experienced roof cleaning company in Northamptonshire? We can be of help. We have a nationwide network of professional roof cleaning contractors. They carry out all aspects of roof moss removal Northants and total roof restoration. Our Registered Contractors will provide free site visits and complete, no-obligation roof cleaning quotes for residential and commercial properties. They cover Northampton, Kettering, Daventry, Corby, Wellingborough and Towcester.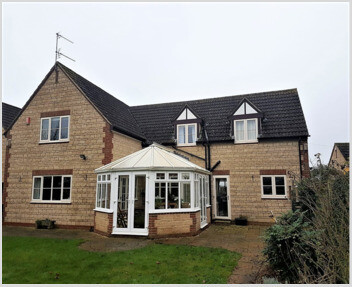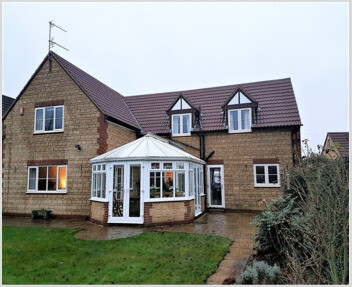 Roof painting with Climashield™ roof coating
Roof painting has really taken off in recent years as more and more people try to keep their properties looking good. If you live near Northampton and are thinking of having your roof cleaned, we would strongly advise working with a reputable company. We are confident that all our registered roof cleaning Northants contractors will do a very professional roof cleaning for you. Vetted by us to ensure they will carry out a professional roof cleaning job on your property. We also make sure that they all have sufficient public liability insurance in place to give you complete peace of mind. Roof coating or roof tile painting is a much cheaper and more cost-effective alternative than replacing a roof. Roof coating is also a much quicker solution as it will only take a couple of days.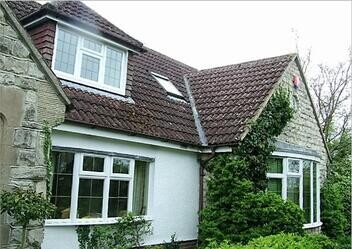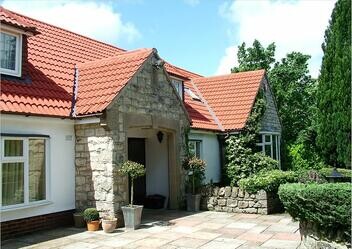 We are confident we can put things right at a price that fits your budget. This includes all aspects of roof repairs, roof cleaning and roof coating or sealing. Repairing older roofs should always be done by a professional company with experience in the industry. Roof cleaning Northants is always carried out after any repairs have been identified. Roof coating and roof sealing is an optional but advisable service. This will help to keep your roof looking like new and protect against inclement weather conditions. Furthermore, after we have carried our roof moss removal Northants your roof can look like new again.
CLIMASHIELD™ Clear Roof Sealer
Climashield™ Clear Sealer with a 10 Year Guarantee will help to protect the roof tiles from deterioration. What's more, it is a cost-effective solution than the expense of replacing a roof. Damp roof tiles also contribute to higher energy bills due to the transference of heat from inside to out. This can help reduce energy bills by keeping the roof tiles dry. Moreover, it will protect and improve the appearance as well as creating an invisible barrier to prevent damp penetration.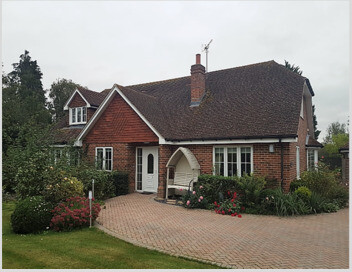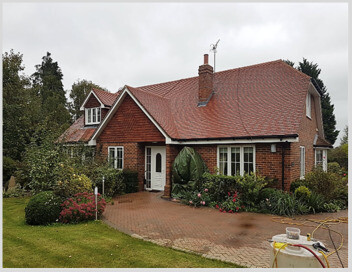 Due to the very high levels of water resistance, Climashield™ Roof Sealer provides protection against dirt and grime. Using advanced surface impregnation it seals porous surfaces without altering the natural appearance. What's more once sealed the tiles will be protected against harsh weather conditions. If you live in Northamptonshire and are tired of the way your roof looks, just give us a call on 0800 849 9498 or complete our enquiry form and we will happily arrange a FREE site visit and no obligation written quote for roof cleaning Northants or roof moss removal Northants.