Request a Free Quote
Roof Cleaning Nottingham and Roof Moss Removal Nottingham
If your roof is covered in moss, dirt, grime and you want to know the cost of roof cleaning we can certainly help. We have a nationwide network of professional roof cleaning contractors that cover Nottingham. They are able to provide free quotes for roof cleaning and moss removal in Nottingham This means that affordable roof cleaning moss removal services are now available to homeowners wherever they live.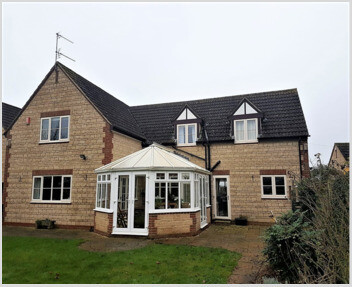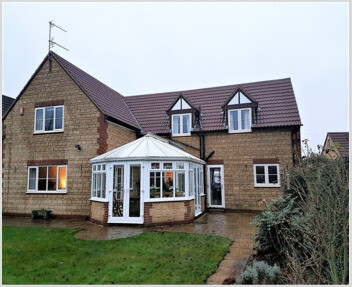 The climate in Nottingham varies throughout the year; from hot summers to warm wet winters. Most roofs, like any part of a home, have a habit of getting dirty and damp roof tiles are very susceptible to the growth of moss and algae. This can cause damage to a roof if left over a long period of time. What's more, most homeowners do not have the equipment or the desire to attempt roof cleaning themselves. This means that employing the skills of a professional roof cleaner is the best option when roof cleaning moss removal is required.
Roof Tile Painting in Nottingham
The increase in demand for roof cleaning and roof painting throughout the county is increasing on a year on year basis, as property owners look to refurbish rather than move. Giving your home or business a makeover can make a dramatic difference to the visual appeal. This is also important for homeowners perhaps looking to move and make the home look more attractive on a first impressions count theory.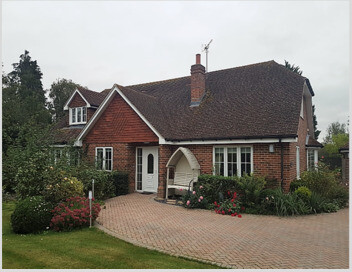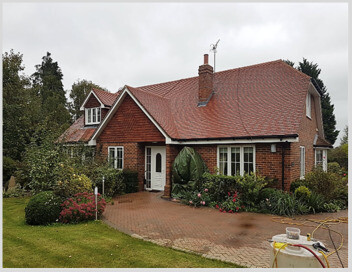 Roof coating or roof tile painting as some people call it is a much cheaper and more cost-effective alternative than replacing a roof. Roof coating is also a much quicker solution as it will only take a couple of days. Painting roof tiles with a high-quality roof coating like Climashield™ from Smartseal can give old roof tiles a total transformation. If roof tile painting is done by professionals it can make old roof tiles look like new again. However, the roof coating is only suitable for concrete roof tiles and cannot be used on slate, clay or terracotta tiles.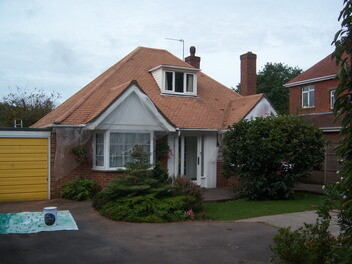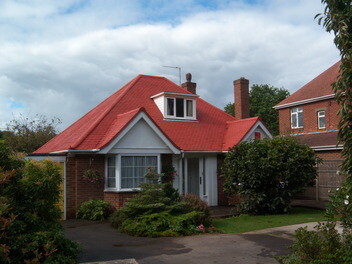 Having a roof tile paint applied can restore the surface colour of concrete roof tiles giving the impression of a new roof. In addition, the roof tile paint will protect the roof tiles from the harmful effects of UV light and leave it water resistant. Moreover, Climashield™ roof coating is specially formulated to allow the roof tiles to 'breathe' and flex which helps to prevent them from cracking.
Roof Tile Sealing Nottingham
Most roof tiles have a protective coating applied during the manufacturing process. The coating may last many years but eventually will wear down which results in the roof tiles becoming porous. A porous roof tile is a perfect environment for moss and algae to flourish. Moreover, moss, algae and lichen can cause all sorts of issues that can be expensive to rectify if left unchecked. Damp roof tiles also contribute to higher energy bills due to the transference of heat from inside to out. Applying a roof tile sealer can help reduce energy bills by keeping the roof tiles dry and stop heat transference. Moreover, it will protect and improve the appearance of a roof as well as creating an invisible barrier to prevent damp penetration.
Having a clear roof tile sealer applied will help to protect any porous roof tiles from deterioration. Concrete roof tiles, in particular, are susceptible to moss growth, so making them non-porous can certainly help. Moreover, it is a much more cost-effective solution than the expensive replacement of a roof.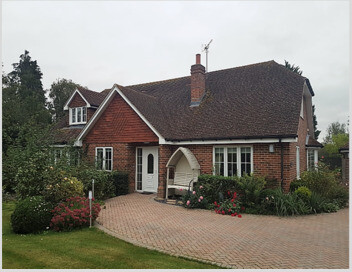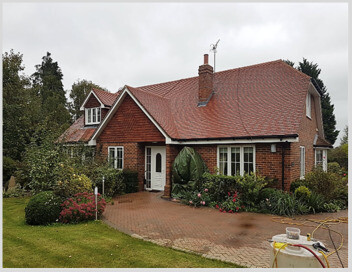 Following acceptance of the FREE quote, the preparatory work involves sheeting up conservatories and other ground floor areas and disconnecting or blocking the downpipes from the guttering system to ensure no issues arise with heavy moss deposits blocking drainage areas. The roof cleaning is carried out using specialist equipment to effectively remove all roof moss, algae and layers of dirt that has accumulated over the years.

Our locally based teams are experienced, fully insured and provide a professional service at realistic prices. For a FREE No Obligation quotation in Nottingham please call us on 0800 849 9498 or complete our online enquiry form