Request a Free Quote
Biowash Non-Pressure Roof Cleaning
Roof Cleaning Newark on Trent and Roof Moss Removal Newark on Trent
Worksop is one of the largest towns in the county of Nottinghamshire and stands on the River Ryton on the edge of Sherwood Forest. Newark-on-Trent is more of a market town in Nottinghamshire in the East Midlands and stands on the banks of the River Trent. This part of the Midlands in England is steeped in history with a close association to the textile industry of the industrial revolution.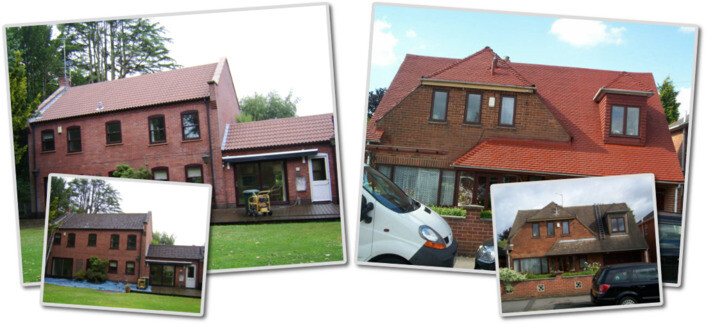 Many roofs in both Worksop and Newark on Trent have lots of moss growing on them which is a big problem for many homeowners. The growth of green moss as well as the black spots from algae and lichens on the roof tiles can look very unsightly and detract from the appearance of your home. As well as being quite unsightly the spread of moss can shorten your roofs life span and could become a health hazard.
Having your roof cleaned is not disruptive at all and can make your home look much more visually appealing. If you choose a professional roof cleaning company who have the expertise, equipment and knowledge to clean your roof you will you know you will be dealing with an established roof cleaning company with a proven track record in the industry. All our cleaning contractors have the most up to date pressure washing equipment to ensure any moss algae or grime can be removed effectively from roof tiles. They can also provide a roof sealing and coating service if required plus carry out any roof repairs such as broken or damaged tiles which can be replaced.
A new service on offer is soft washing which can be done easily from the ground or at gutter level off a ladder if necessary. This is fast becoming a popular service for roof cleaning across Nottinghamshire because in most cases it can be done on one day with minimal fuss and disruption.
If you need your roof cleaned and you reside in Worksop or Newark on Trent just give us a call on 0800 849 9498 or complete our enquiry form for a FREE no obligation roof survey and no obligation written quote.